Bruce Allen: 'No conversations' for Redskins about Kirk Cousins trade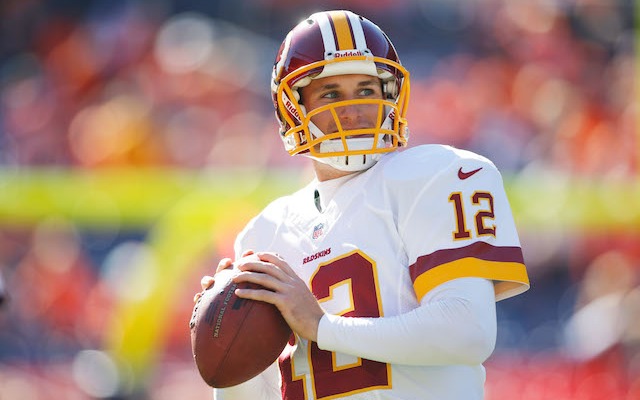 More Draft coverage: Mock Drafts | Prospect Rankings | Big Board | News
Lost amid all the (lack of?) hype for quarterbacks available in the 2014 NFL Draft is the theoretical availability of Redskins quarterback Kirk Cousins. Drafted by a previous regime with a fourth-round pick in the same year the Redskins took Robert Griffin III No. 2 overall, the goal (you'd think) was always to fetch a decent pick for Cousins.
But GM Bruce Allen said the team's had "no conversations" with other teams about moving Cousins.
"No, no conversations," Allen said. "As I said, we have three quarterbacks who can win for us and we're happy to have Kirk on the team."
The Redskins also added Colt McCoy this offseason and their current trio is absolutely an upgrade over the halcyon days of the Rex and Beck show. (Although, apropos of nothing, I'd probably go see Rex Grossman and John Beck touring as a Hall and Oates cover band.)
But it's not like they're "set" when it comes to the quarterback position. There's probably not an upgrade out there, per se, but they could certainly stand to pick up more draft picks and potentially downgrading their backup.
As in, move Cousins for picks and slot McCoy into the backup role and teach RG3 how to play without getting injured.
That seems like the prudent plan but doesn't appear to be happening.