Texans asking price to trade No. 1 pick could drop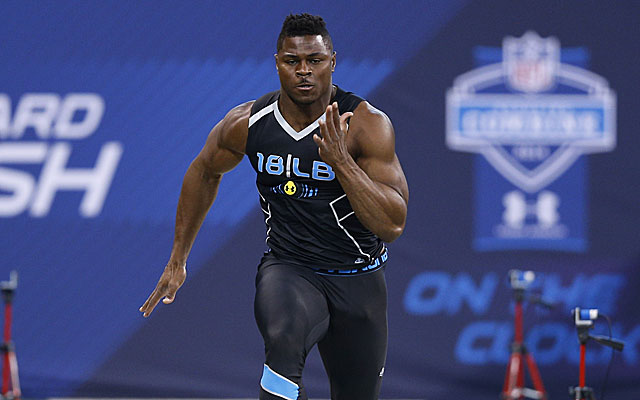 More Draft coverage: Mock Drafts | Prospect Rankings | Big Board | News
We still don't know what the Texans will do with the No. 1 overall draft pick on Thursday. Will they take South Carolina defensive end Jadeveon Clowney? Will Houston grab a quarterback instead? Or will they trade out of the top pick altogether?
Heck, do the Texans even know what the Texans want to do?
We don't know the answer to any of those questions, but until then, here's what CBS Sports' Jason La Canfora believes:
-The Texans asking price to trade the No. 1 overall pick is too high for now but that price could drop the closer we get to 8 p.m. ET Thursday.
--The Falcons, currently picking at No. 6 overall, have been long rumored to want to trade up in order to grab a defensive player, like Clowney or Buffalo linebacker Khalil Mack. But Atlanta wants to keep its second-round pick for this year and could find a better deal with the Rams at No. 2. As JLC notes, this would obviously hurt Houston's leverage unless the Texans are planning to take Mack at No. 1 anyway.
-If Atlanta really is adamant about keeping its second-rounder this year, JLC writes that he wouldn't be surprised to see that a 2015 first-round pick and a 2014 third-round pick might be enough to convince Houston to swap out that No. 1 selection.
But anyway, what's the bottom line?
Bottom line is no one is buying Texans are locked in on a guy at 1, know they could get QB at 6 or lower. Asking price will drop I reckon

— Jason La Canfora (@JasonLaCanfora) May 7, 2014