PHOTO: Cleveland's Holy Trinity caught walking the NYC streets
NEW YORK -- As you probably know, the first round of the NFL draft kicks off at 8 p.m. ET Thursday. That's when every team can optimistically point to its latest selection and say, "This is the man who will lead us into our future, THIS is the man who will help bring us a Super Bowl ring."
It's kind of rainy and nasty in New York City at the moment, but today, no matter the weather, is a day filled with sunshine.
But some people, like Browns fans, can't forget. Some people have to bring the rain clouds. Thus, we present this image, presented on Twitter by @hartmatt9, who captioned this picture, "The Holy Trinity."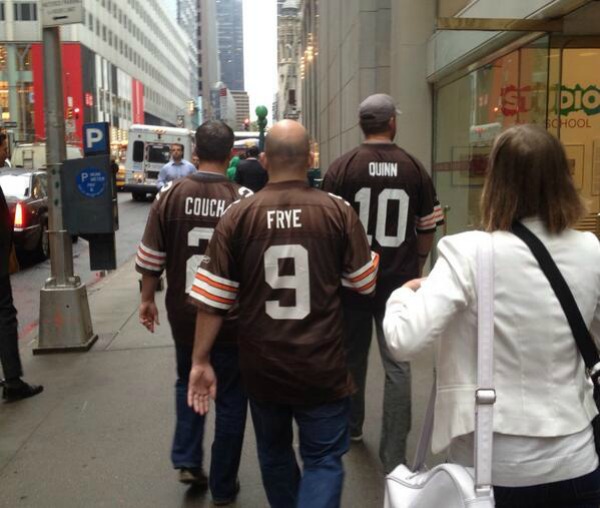 As we can see, the Factory of Sadness isn't solely limited the city limits of Cleveland. They're apparently walking the streets of New York as we speak.