Michael Sam's original plan was to come out as gay after NFL Draft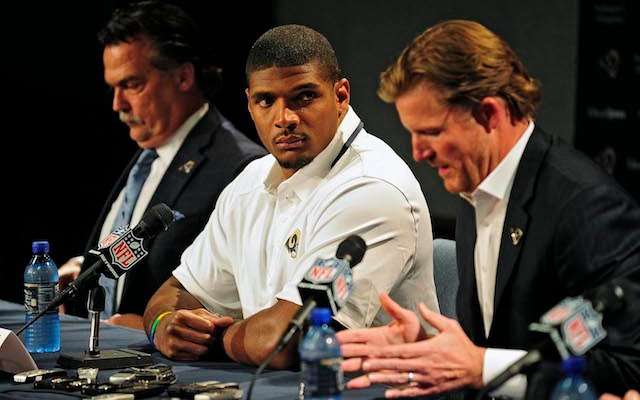 More Draft coverage: 2015 Mock Drafts | 2015 Top 100 | 2014 Draft Grades | News
When Michael Sam announced to the world on Feb. 9 that he was gay, it was a ground-breaking moment in sports history -- but it was a moment that almost didn't happen. During an interview this week, Sam admitted that his original plan was to come out after the NFL Draft.
"When I came out in February, it actually wasn't the time I wanted to come out," Sam told People Magazine. "I was going to come out to my [pro] team -- whoever drafted me."
In this case, that means Sam would have come out to his Rams teammates at some point after being selected with the 249th overall pick in the draft on May 10.
So why did Sam's original plan fall through?
"When I came out in February, I did it because when I participated in the Senior Bowl, I was surprised how many people in the media knew," Sam said. "Everyone who did an interview with me said, 'OK, we know you're gay, can we break the story?' So I said OK, and I called my agent. The rest is history."
Since Sam did come out before the draft, ESPN was able to put cameras on him, which enabled the network to catch the moment when Sam got emotional after being drafted by the Rams.