Jets rookie safety Calvin Pryor: 'I'm going to talk trash'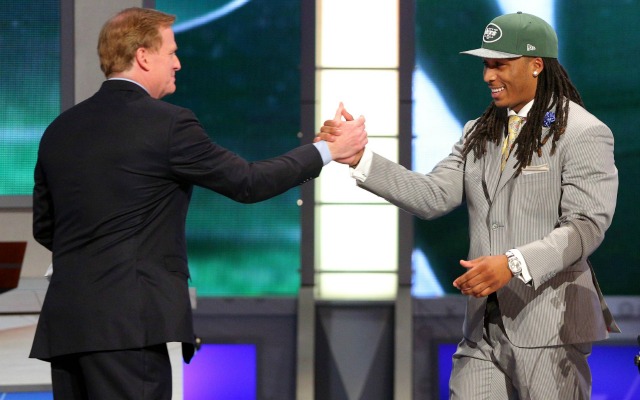 More Draft coverage: 2015 Mock Drafts | 2015 Top 100 | 2014 Draft Grades | News
I suppose we can call Jets first-round safety Calvin Pryor the anti-Johnny Manziel.
That's because unlike Manziel -- who seems to have been sufficiently humbled by Browns management -- Pryor, the No. 18 overall pick, said he's going to continue talking trash to his opponents. He's a rookie, but he's not interested in being muzzled. In fact, he wants to yap so much that he doesn't wear a mouthpiece on the field.
"With me being a rookie, that doesn't mean anything," Pryor said, via the NY Daily News. "I am who I am. I'm going to talk trash, I'm going to be myself, and people who don't like me just going to have to get used to it."
Pryor, then, was asked about the possibility of covering some of the top receivers in the game. Would he still gab at some of the most-respected figures in the NFL, like a Larry Fitzgerald or an Andre Johnson, for instance?
"[They're] human, right?" Pryor said. "I have no problem at all. We're all football players."
That seems to be fine with coach Rex Ryan, who doesn't mind crowing about his team when the time is right. Ryan, as we know in the past, has been humbled in the past year or two because his team wasn't quite as good as he thought it could be. But it sounds like he's on board with Pryor.
"A guy can be a big hitter, but if you don't have instincts or you don't have awareness, a lot of times it's wasted," Ryan said. "This guy, he sees it ... There's going to be a lot of jerseys with Pryor's name on the back because I have a funny feeling he's going to become one of the more popular Jets."
Or, at least, one of the most talkative.