Blake Bortles' brother is clutch for Ole Miss in NCAA baseball tourney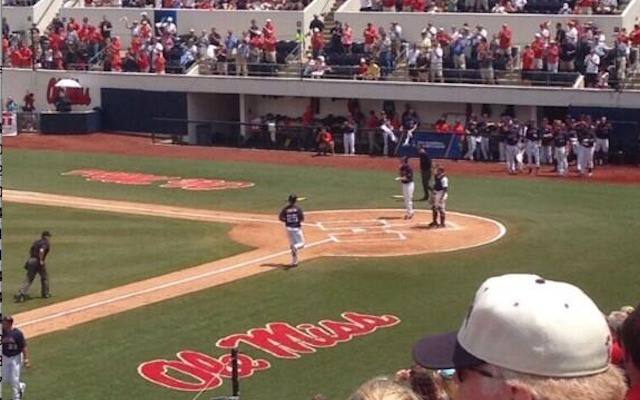 More NFL offseason: League minicamp dates | Latest news, notes
If Blake Bortles ends up being just half as clutch as his brother was on Monday, then the Jacksonville Jaguars are in good hands.
During the NCAA baseball tournament in Oxford, Miss., Colby Bortles hit a second inning home run and also added a sixth inning RBI double as Ole Miss beat Washington 3-2 in a regional championship game.
The win sends the Rebels to their first NCAA Super Regional since 2009 where they'll play at Louisiana Lafayette beginning on June 7.
Colby's turning into a nice investment for Blake. The Jaguars rookie said in early May that one of the the first thing's he was going to do with his NFL money was pay for Colby's college education.
Unlike football scholarships, baseball scholarships can be broken down into half-scholarships or quarter-scholarships, meaning players often don't get their entire tuition paid for. Thanks to Blake, Colby won't be worrying about that though, he'll be worrying about hitting as many home runs as possible.