Browns RB Ben Tate: Johnny Manziel coverage is annoying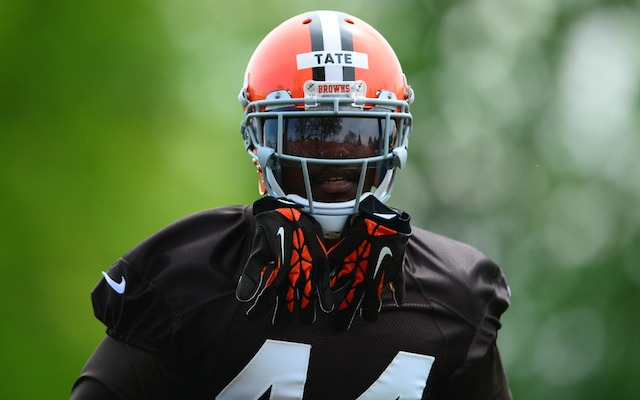 More NFL offseason: League minicamp dates | Latest news, notes
If you're getting tired of all the Johnny Manziel coverage, don't worry, you're not the only one, Browns running back Ben Tate is kind over it too.
Tate feels like Johnny Football is getting a little too much coverage for a player with zero NFL experience, "I feel like it," Tate said of the overblown coverage, via ESPN.com. "He hasn't played a down in the NFL yet. So... I don't know... That's for y'all to figure out."
Although Tate seems to dislike the fact that every media outlet in the western hemisphere writes about Manziel's every move, he did admit that if he were in Johnny Football's place, he'd find the coverage annoying.
"It's just as a player I know that I would get tired if people were constantly monitoring if I picked my nose, if I spit to the left or right," Tate said. "I mean, it's annoying. He's a human being. He's a great football player so I understand why he gets some of the constant media attention. At the same time I just figure at this stage he's tired of it and he wants to come in here and do his job and try to win the starting quarterback position."
After complaining about the Manziel coverage, Tate went out and threw the ceremonial first-pitch at the Indians game on Tuesday night. However, there's a good chance no one in the media covered it because we're all waiting for Johnny to throw out the first pitch on Wednesday.
Bout to throw out this 1st pitch!! pic.twitter.com/HI97g4JikR

— Ben Tate (@BenTateRB) June 3, 2014