Daughter of ex-NFL QB Mark Brunell wins Miss Alabama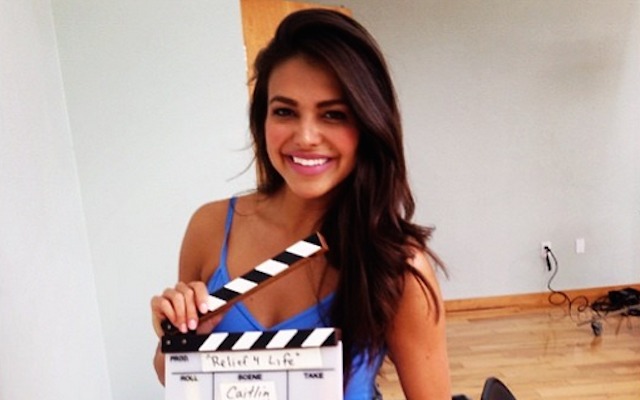 More NFL offseason: League minicamp dates | Latest news, notes
Former NFL quarterback Mark Brunell won a Super Bowl ring with the Saints, now his daughter is one step away from winning the Super Bowl of beauty pageants: Miss America.
Caitlin Brunell will get to compete at the Miss America pageant in September after winning the title of Miss Alabama over the weekend. The younger Brunell beat out 47 other contestants who were all vying for the Miss Alabama crown.
"I'm in complete shock," Caitlin told al.com after she won. "I don't know if I even have words to describe, but I have worked so hard for this moment. I could not be more proud to represent this state. This is an absolute honor and blessing. I'm just so thankful."
So proud of @cjbrunell 2014 Miss Alabama. pic.twitter.com/o2D4OVD8Qi

— Mark Brunell (@M_Brunell8) June 8, 2014
This might not be the first time you've heard about Brunell's now 22-year-old daughter. She famously came up during a 2010 episode of Hard Knocks when Mark Brunell was talking about how there's no way he'll ever let Mark Sanchez near his daughter.
"I have a daughter who's only five years younger than him," Brunell said of Sanchez. "That's really weird... He's not meeting my daughter. She already thinks he's cute."
You can see the grainy video below.
If Sanchez finally wants to meet the younger Brunell, he can make plans to be in Atlantic City, NJ, on Sept. 14. That's the date of the next Miss America pageant -- and lucky for Sanchez, it's not too far from Philadelphia.
Congratulations to Caitlin Brunell (@cjbrunell) on being crowned Miss Alabama 2014! She was @MAOTeen 2008. #MA2015 pic.twitter.com/qEgkHHfI7k

— Miss America Org (@MissAmericaOrg) June 8, 2014