QB guru George Whitfield working with 49ers as coaching intern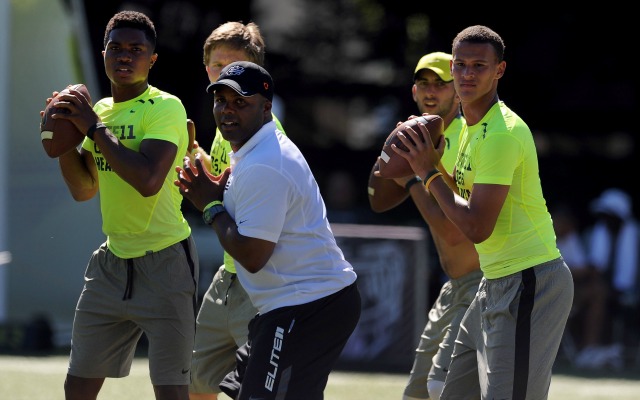 More NFL offseason: League minicamp dates | Latest news, notes
George Whitfield has made quite a name for himself in recent years, working in football's offseason with players like Ben Roethlisberger, Johnny Manziel, Cam Newton and Andrew Luck (and garnering rave reviews in the process). If you called Whitfield a "quarterback guru," you wouldn't be wrong, because it seems as if players improve once they leave Whitfield's camp.
Now, Whitfield has a new job for the summer: 49ers coaching intern.
"I thought it'd be beneficial for us to have him here," coach Jim Harbaugh said, via CSN Bay Area.
Whitfield was a quarterback under Jim Tressel at Youngstown State before Whitfield transferred to Tiffin University, and after college, he spent some time playing in the Arena Football League. Ever since then, he's worked with quarterbacks in southern California, and occasionally, he gets out his brooms in order to run drills with his signal-callers.
As you can see here when Whitfield tried to harass Manziel during his pro day.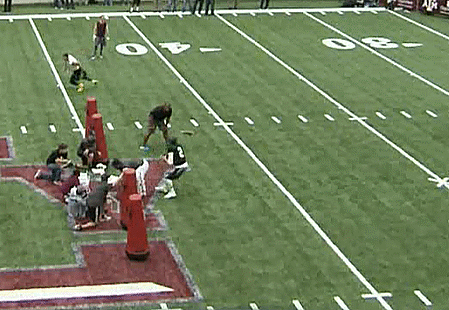 Those cleaning supplies likely will stay in the closet for now, though, as Whitfield works with a five-man quarterback room that includes Colin Kaepernick, Blaine Gabbert, Josh Johnson, McLeod Bethel-Thompson and Kory Faulkner.
"There's no carte blanche, but we agree on a lot of things," Harbaugh said. "I haven't found anything we disagree on, so it's not like we've turned our quarterbacks over to George. He's going to augment, he's going to assist. I think it's going to be beneficial for us, beneficial for him and it should be a win-win, always looking for that."
Harbaugh isn't allowing Whitfield, who will stick around through training camp, to talk to the media, but it's a pretty good bet that Whitfield finds all of this very groovy.
Coolest doors I've come into 'work' thru.... #NFL #49ers #Landlords pic.twitter.com/fGMIz4qBdm

— George Whitfield Jr. (@georgewhitfield) June 11, 2014