Referee Brad Allen hired by NFL to replace CBS-bound Mike Carey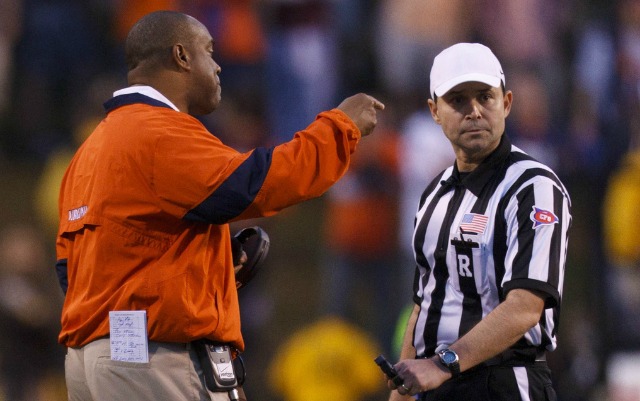 More NFL offseason: League minicamp dates | Latest news, notes
With CBS Sports hiring away referee Mike Carey from the field to the broadcast set, the NFL announced Thursday that former ACC referee Brad Allen has been hired to take Carey's spot.
Allen, who's refereed in the ACC for the past nine seasons and who was the head official for the 2012 Rose Bowl and the 2014 Sugar Bowl, becomes the 13th new official (and the third new referee) that will participate in the 2014 NFL season. Allen joins Ronald Torbert and Craig Wrolstad as the league's new referees who will replace the departed Carey, Ron Winter and Scott Green.
"Our first-year officials were all among the best in college football, including Brad Allen, one of our new referees," said NFL vice president of officiating Dean Blandino in a statement. "Brad was an outstanding referee for many years in the ACC and we are excited about having him on the field. Ron and Craig have proven to be outstanding NFL officials and they also are ready to assume the referee position."
Meanwhile, Carey will be around on Thursday nights and Sundays to provide rules analysis and explanations for CBS.
"So many times throughout the years of watching Mike officiate, I often thought it would be great to have him someday work for CBS explaining the calls on the field," CBS chairman Sean McManus said in a statement released earlier this week. "We're excited that this has now come to fruition. He will be a great complement to our Thursday Night Football and Sunday afternoon coverage."