Randy Moss has a new job: Assistant high school football coach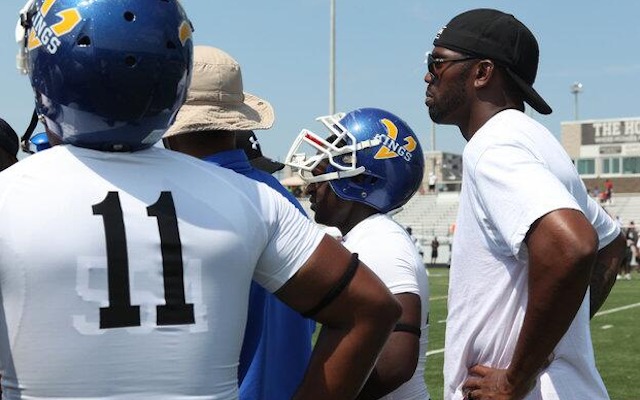 Randy Moss is returning to football. The six-time Pro Bowler won't be putting on a helmet and shoulder pads though, he'll be on the sideline coaching. According to the Charlotte Observer, Moss has taken a job as the associate head coach at Victory Christian Center School in Charlotte.
If you're wondering how Moss ended up with a coaching job at a small Christian school in North Carolina, the answer's simple: His son is set to attend the school this fall.
Thad Moss will be a junior at Victory Christian after spending his freshman and sophomore years at schools in Kentucky, West Virginia and Rhode Island. Father and son were both at Cam Newton's 7-on-7 tournament this week where Randy coached Thad and his teammates from the sideline.
Here's a short Thad Moss highlight video from our friends at MaxPreps.com.