PHOTO: Johnny Manziel hanging with Robert Griffin III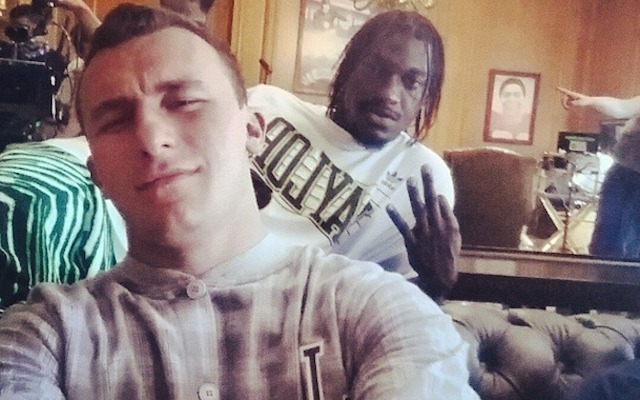 Justin Bieber isn't the only person Johnny Manziel has been hanging out with this week, Johnny Football also found some time to hang out and take a selfie with Robert Griffin III.
Although technically, Manziel and RG3 weren't actually hanging out, they were filming a commercial together for Nissan. The car company rounded up some former Heisman Trophy winners this week to shoot a spot called 'Heisman House.' Manziel won the Heisman in 2012, one year after Griffin won the award in 2011.
Great day on set with @MarcusAllenHOF and the rest of the Heisman crew! #MarcusAllen #Heisman #JohnnyFootball #RGIII pic.twitter.com/zulbxQ86kr

— Jamie Fritz (@JamieFritz) July 2, 2014
Hopefully Johnny Football got some acting tips from Griffin, who's already been in at least one 'Heisman House' commercial.