PHOTO: Shirtless Jimmy Johnson and Urban Meyer with a big fish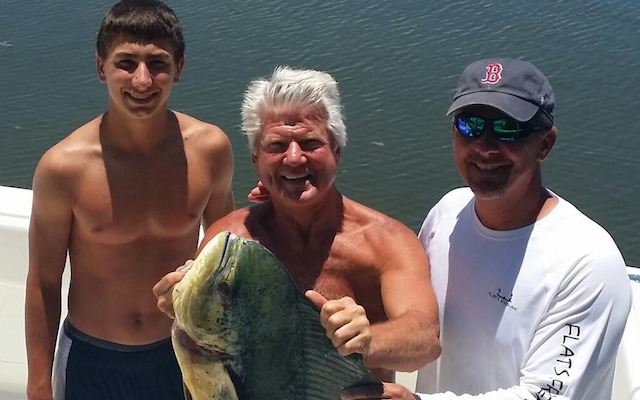 Sometimes when you read a headline, it doesn't deliver what it promises. And then there are times like now where you get exactly what you're expecting.
May we present to you a shirtless Jimmy Johnson posing with Urban Meyer and a giant fish.
The ex-Cowboys coach is on vacation with the Ohio State coach and that giant fish they're posing with came courtesy of Meyer's son Nate, who apparently caught the Mahi-mahi.