Vikings DE Spencer Nealy suspended four games for PED violation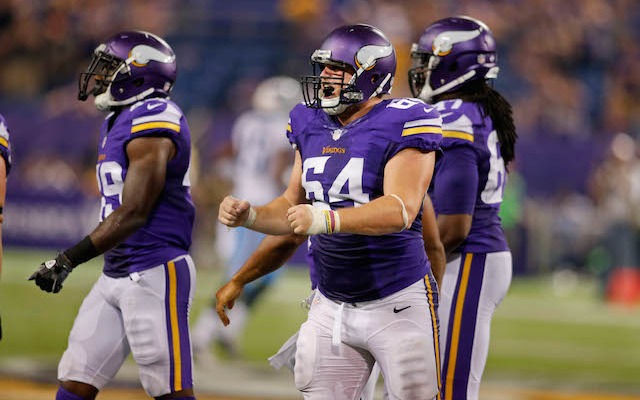 Minnesota Vikings defensive end Spencer Nealy has been suspended for the first four games of the 2014 season after violating the NFL policy on performance-enhancing substances, the league announced on Friday.
The former Texas A&M defensive lineman went undrafted in 2013 and ended up signing with the Vikings after being cut by Detroit last season. During his rookie year last season, Nealy didn't play in any games and spent six of the final seven weeks of the season on Minnesota's practice squad.
In a statement released through the NFLPA, Nealy said he takes responsibility for his actions.
"Recently I learned from the NFL that I tested positive for a stimulant that is banned under the NFL policy," Neal said. "I understand that the NFL policy is very strict, and I take responsibility. I'm very sorry for the impact of this situation on my teammates, the Vikings organization and Vikings fans."
Nealy is eligible to play in all preseason games, he's also allowed to practice with the team from now until the preseason's over. The 24-year-old's suspension will begin just before Week 1 in September and Bailey will be eligible to return to the Vikings' active roster on Sept. 29.