Rolando McClain's trial not postponed, will miss start of Cowboys camp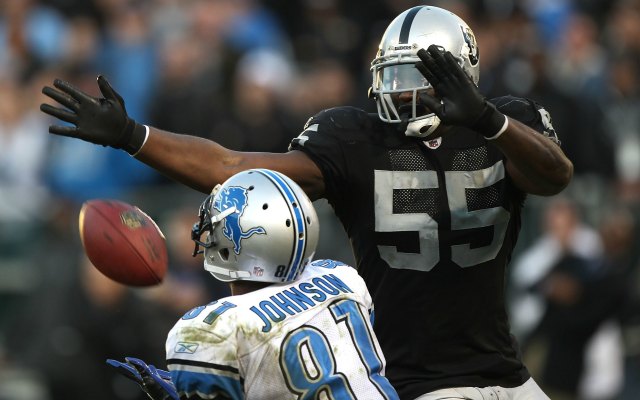 More NFL: Photos | Videos & GIFs | Stories | Training Camps | Johnny Manziel watch
The Cowboys made a bit of a surprising move at the beginning of this month, trading for Ravens linebacker Rolando McClain, the former first-round pick for the Raiders who has had a tough time lately deciding whether he wants to play or retire.
Now, it sounds like McClain won't get to immediately join his new teammates.
That's because a judge in Decatur, Alabama on Tuesday declined the motion from McClain's attorneys to delay his trial on charges of resisting arrest and disorderly conduct. Training camp for Dallas starts on Thursday, and McClain's trial is set for Friday. And it appears that McClain will have to be there for it.
According to the Associated Press, judge Bill Cook Jr. said the trial already has been postponed three times since McClain's arrest in April 2013.
Once he gets to camp, McClain will try to find playing time at the middle linebacker spot.