Zach Mettenberger: 'I get Roll-Tided a lot' in wake of sucker-punch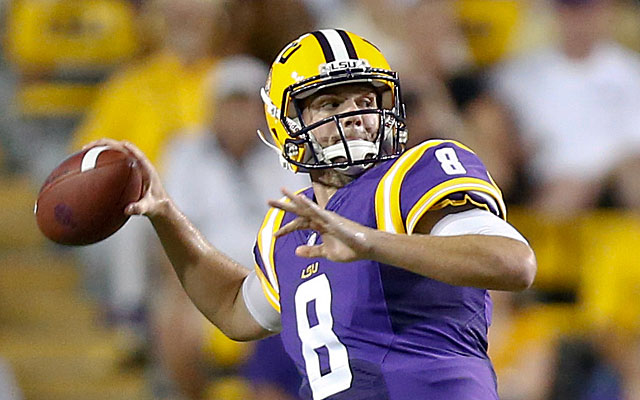 More NFL: Photos | Videos & GIFs | Stories | Training Camps | Johnny Manziel watch
It's been a rough few weeks for Titans' rookie quarterback Zach Mettenberger. First, the former LSU star was sucker-punched at a Nashville bar by an Alabama fan, and then he spent the first few days of training camp hearing about it from his Tennessee teammates.
"I get Roll-Tided a lot," Mettenberger said, via the Tennessean, "but it's all in good fun."
The quarterback, who didn't press charges, said he did nothing to provoke the fan.
"He hit me when I wasn't looking," Mettenberger said. "Even being in college, it's just how the world is with social media and ESPN. Everybody knows who we are and we really have to be careful when we do have a night out, and just be smart. ...
"It is never fun to get punched in the face, everybody knows that," Mettenberger continued. "But you have to take the high road in some situations. As much media attention as it got, it could have been a lot worse. It's something where you just live and learn, and put it in the past."
Bar owner Steve Ford confirmed that the quarterback was minding his own business when he was approached by the Alabama fan.
"I know in 15 years being in the bar business, I know that everyone is trying to provoke someone who is a moving billboard," Ford said last week. "I don't care if they are country music, a rapper, football players or whatever. Everybody is trying to push somebody's buttons. It is a lawsuit jungle out there."
Mettenberger said he's heard a lot of "Roll Tide" comments from his teammates #Titans pic.twitter.com/mv4962HU5f

— Jim Wyatt (@jwyattsports) July 26, 2014