Montee Ball to have appendectomy, targeting Week 1 Broncos return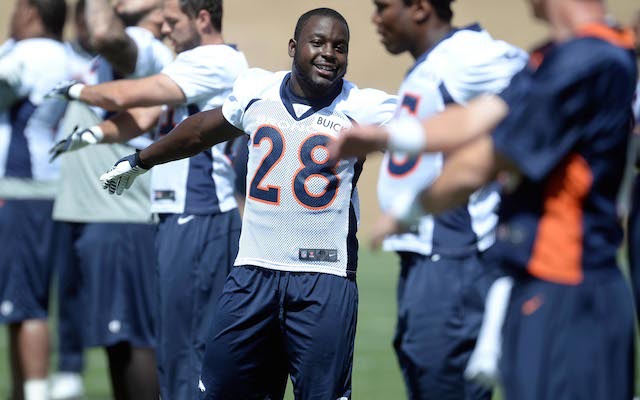 More NFL: Photos | Videos & GIFs | Training Camp updates | Manziel watch
It's a good thing the Denver Broncos are loaded at running back because they might have to use that depth early. Starting running back Montee Ball will undergo and appendectomy on Monday and will miss the next few weeks of the preseason.
Broncos coach John Fox is hoping Ball's missed time doesn't leak over into the regular season. Fox said he's hopeful that Ball will be back in time for the team's Sept. 7 regular season opener against Indianapolis.
"Montee Ball has been diagnosed with an appendicitis and will have an appendectomy," Fox said. The Broncos coach also added that it's "kind of a blessing that Ball's appendicitis was diagnosed when it was. Target is for him to play Week 1."
Ball played in the team's scrimmage on Saturday, but then started feeling ill on Sunday. When things got worse on Monday, the team figured something was up and it turned out to be the appendicitis.
With Ball out, that means the first-team reps in Denver will go to Ronnie Hillman and C.J. Anderson, who have spent training camp battling for the No. 2 running back spot on the Broncos' depth chart.
Ball was bumped up to starting running back after the Broncos let Knowshon Moreno leave via free agency in March.