VIDEO: Bears TE Martellus Bennett slams teammate down during fight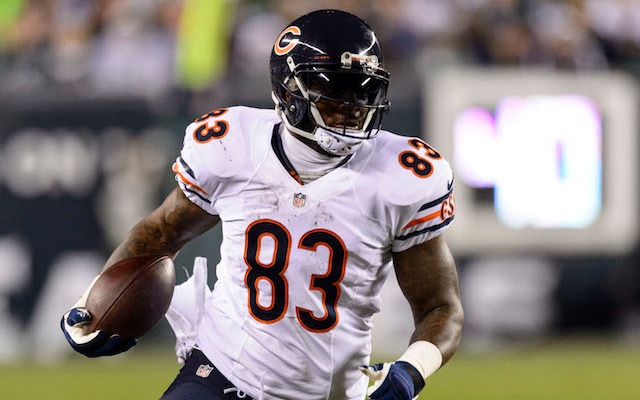 More NFL: Photos | Videos & GIFs | Training Camp updates | Manziel watch
Rule No. 1 of Bears training camp? Don't talk about Bears training camp.
Rule No. 2? Don't try and strip the ball from Martellus Bennett.
Rookie cornerback Kyle Fuller broke rule No. 2 on Monday and all of the sudden, Bears training turned into Fight Club.
After catching a short pass pass from quarterback Jay Cutler, Bennett turned around and was immediately met by Fuller, who tried to strip the ball -- only instead of stripping the ball, Fuller sent Bennett to the ground.
Bennett then responded by slamming the 14th overall pick in the 2014 draft to the ground. The scuffle ended there though because a few teammates held Bennett back.
The tight end wasn't very apologetic afterward.
"I come to training camp for one reason and that's to prepare to win a championship," Bennett told ESPN.com. "I play hard and go hard every single day. I'm probably one of the most violent people on the field. That's just my style of play. I'm going to continue to play the same way I always play. That's what I'm here for."
Bennett also added that sometimes, things get crazy at practice.
"It's practice. Practice is practice. I know I sound like Allen Iverson right now, but it's practice," Bennett said. "Shit happens at practice. You learn from it. That's why it's practice."
You can see the entire video below.