Bengals WR Marvin Jones breaks foot, will be out several weeks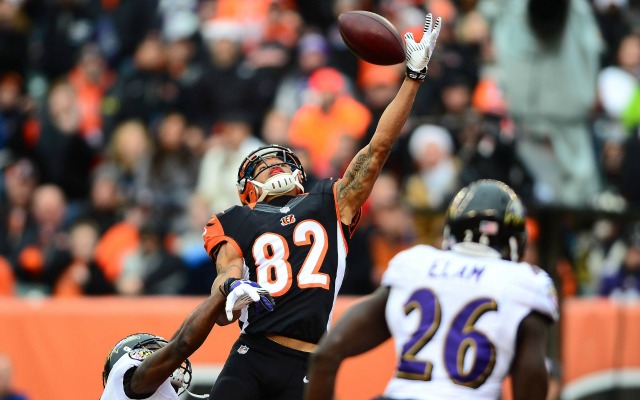 More NFL: Photos | Videos & GIFs | Training Camp updates | Manziel
Marvin Jones, who established himself last season as a solid No. 2 receiver for the Bengals, broke his foot at Saturday's practice and will miss the next several weeks, coach Marvin Lewis told reporters Monday.
Jones, during his second season in the league, recorded 51 catches for 712 yards and 10 touchdowns in 2013.
But after Jones injured himself on Saturday, Lewis said he needed a screw put into his fifth metatarsal.
Jones didn't play in the first preseason game of the year and in actuality, we might not see him for a while.
Now the question is if they put him on IR return 8 games into season, PUP him for first 6 or maybe back sooner

— Geoff Hobson (@GeoffHobsonCin) August 11, 2014
What?!? I thought Lewis said he'd be out just a few weeks.
Based on my experience covering guys w/ a broken fifth metatarsal, a "few weeks" would seem to be an optimistic timeframe for Marvin Jones.

— Mike Garafolo (@MikeGarafolo) August 11, 2014