Redskins fourth-round pick Bashaud Breeland cited for pot possession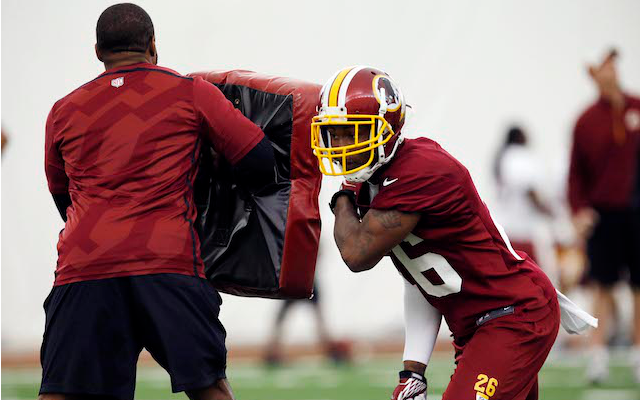 More NFL: Photos | Videos & GIFs | Training Camp updates | Manziel watch
The Redskins final night in Richmond, Virginia, was an eventful one for rookie Bashaud Breeland. The fourth-round pick was issued a citation for possession of marijuana and has a court date scheduled for Aug. 26, according to the Washington Times.
In a statement, the Redskins said they're 'aware of the incident and will not have any further comment.'
Virginia Commonwealth University police also released a statement, noting that Breeland was officially cited for 'simple possession of marijuana,' which is a misdemeanor in Virginia.
Breeland's citation on Monday came one night before the Redskins final practice in Richmond. The team held a walk-through on Tuesday, which Breeland participated in. The Redskins had the day off on Wednesday and will be at their normal facilities in Ashburn, Virgina when practice resumes on Thursday.
The 22-year-old tallied six tackles in the Redskins preseason opener on Aug. 7, tying for the team-high in Washington's 23-6 win over New England.