VIDEO: Danny Amendola makes ridiculous, juggling catch off his foot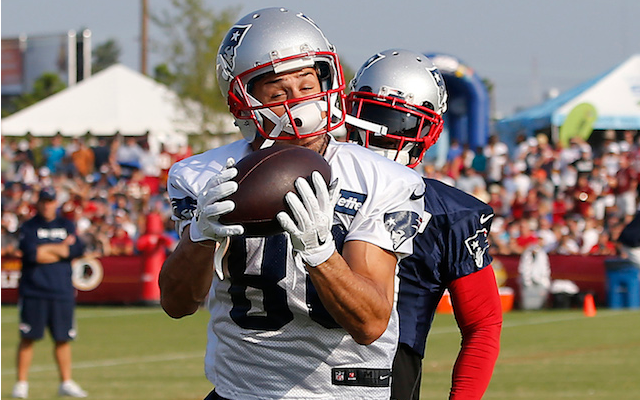 More NFL: Photos | Videos & GIFs | Training Camp updates | Manziel watch
If the situation ever arises where the Patriots need a receiver to catch four balls on one play, then they'll be in good shape because apparently that's Danny Amendola's specialty.
During a drill this week, Amendola was holding four footballs when a fifth football was thrown at him. The only way to catch the fifth football was to let one of the other four footballs go.
Amendola did that -- and none of the footballs hit the ground. If you're as confused as I am by my description of what happened, the video below should clear everything up.