Jim Kelly's doctors: 'There is no evidence of cancer' in Kelly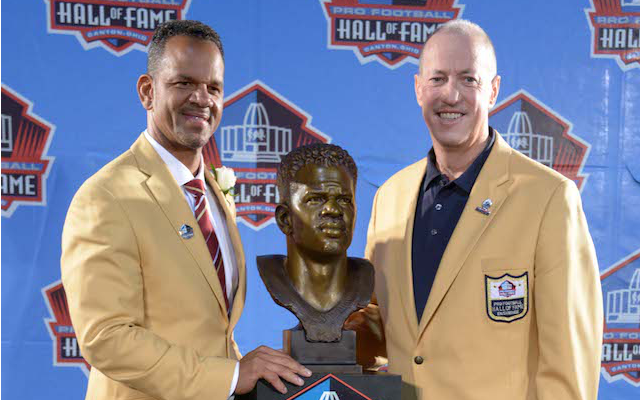 Former Bills quarterback Jim Kelly received the best possible news a cancer patient can hope to receive. Kelly's doctors announced on Wednesday that a follow-up exam on the Pro Football Hall of Famer showed 'no evidence of cancer.'
From the New York Head & Neck Institute:
Jim Kelly was evaluated yesterday at the New York Head & Neck Institute at Lenox Hospital in Manhattan, three months after having completed the radiation and chemotherapy protocol designed to treat his recurrent sinus cancer. Dr. Peter Constantino, Executive Director of the Institute, stated that, "The treatments so far have completely eliminated Mr. Kelly's pain, and his level of function has essentially returned to normal. Further, on physical examination, there is no evidence of cancer."

Over the coming week, a series of tests will be performed to determine if any further treatment will be necessary. Constantino added, "It is possible that no further treatment will be required, and the testing over the next week will define this issue."
Kelly was originally diagnosed with cancer in June 2013. After undergoing a surgery where he had part of his jaw bone removed, Kelly was believed to be cancer-free three weeks after being diagnosed.
The cancer returned in March and Kelly underwent both chemotherapy and radiation treatment over the past five months before receiving the news that he was cancer-free on Wednesday.
Kelly was healthy enough to throw a pass to former teammate Andre Reed earlier this month when Reed was inducted into the Pro Football Hall of Fame.