NFL head of officiating: Extra point will be changing in 'near future'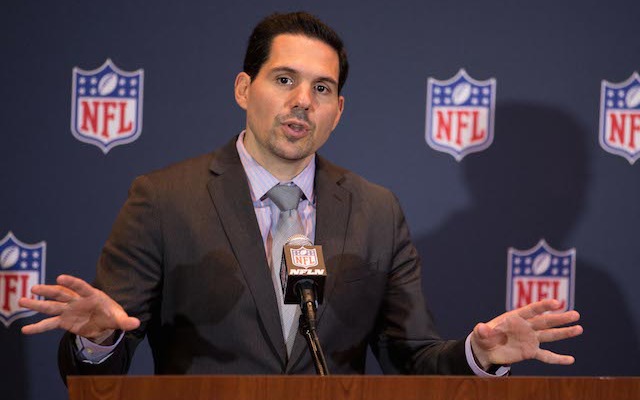 Say goodbye to the extra point, at least the 20-yard version, because it's going to be gone soon. It will be sticking around for the 2014 season, but NFL vice president of officiating Dean Blandino said this week that he expects the extra point to undergo a change sometime in the 'near future.'
Blandino didn't specify what that change would be. The NFL experimented with the extra point during the first two weeks of the preseason, moving the snap back from the 2-yard line to the 15-yard line.
"I think what you're going to see is this play is going to change in the very near future," Blandino said on the Dan Patrick Show. "I don't know if it's the 15-yard line. I think we're going to gather all the information we can from this experiment. I know there were several other proposals, several other ideas. We'll gather all of that, the Competition Committee will get together once the season is over and we'll come up with a proposal. I'm sure some teams will propose some things but I do anticipate this play is going to change."
The preseason experiment was a success, if the NFL's goal was to make the extra point slightly more difficult. In 33 preseason game, kickers missed a total of eight extra points, converting 133 out of 141 (94.3 percent).
That may seem like a high conversion rate, but it's well below what kickers did in the 2013 season, when they missed just five kicks, going 1,316 of 1,321 (99.6 percent).
Although it's unclear what will happen to the extra point, there are already several proposals. Jets kicker Nick Folk and Eagles coach Chip Kelly both think the NFL should narrow the uprights. Bill Belichick has said he'd prefer a 43-yard extra point. And let's not forget the most entertaining idea: Let the player who scores the touchdown kick the extra point.