Ndamukong Suh takes cheap shot at Jaguars QB Chad Henne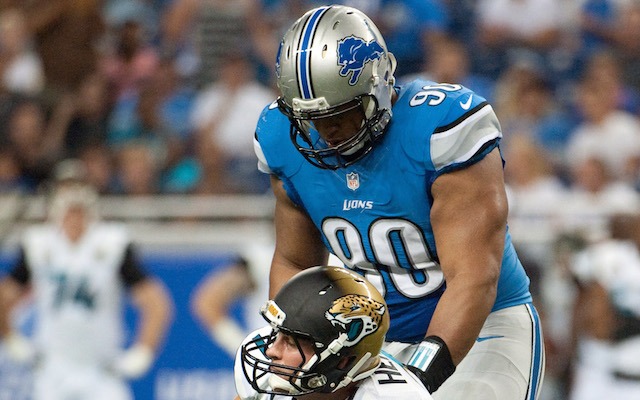 Lions defensive tackle Ndamukong Suh has a repuation as a dirty player and he didn't do anything to help that reputation on Friday.
During the second quarter of Detroit's game against Jacksonville, Suh was flagged for roughing the passer after making this hit on Jaguars quarterback Chad Henne.
Ndamukong Suh is up to his old tricks. http://t.co/8P5qhZBXIL

— SB Nation GIF (@SBNationGIF) August 23, 2014
No one in Detroit seems too surprised by the hit.
Suh. Roughing the passer. Welcome back Lions football. (So much love)

— Fiona McLaren (@fionamclaren) August 23, 2014
Henne went 9 of 14 for 71 yards before being replaced by Blake Bortles in the second quarter.