WATCH: Johnny Football leads an aerobics class in Snickers ad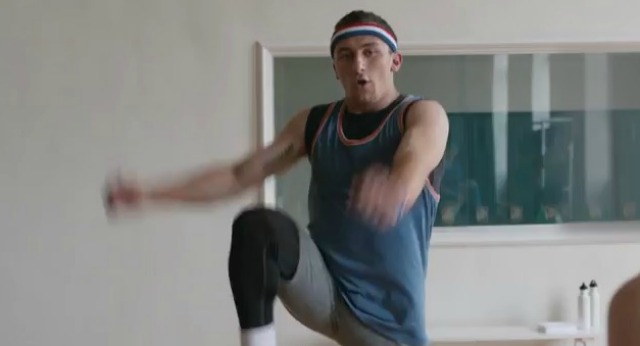 Johnny Football doesn't always have to be Johnny Football. Sometimes he can be Johnny Fitness Instructor or, hell, Johnny Jam Boogie.
And in this Snickers advertisement, Browns quarterback Johnny Manziel gets to be whomever the heck he wants. As long as he adds a little jazz into it.
And remember, always ask yourself while taking aerobics classes: WHO'S GOT A PELVIS?