Report: Bon Jovi group dumps Bon Jovi from Bills bid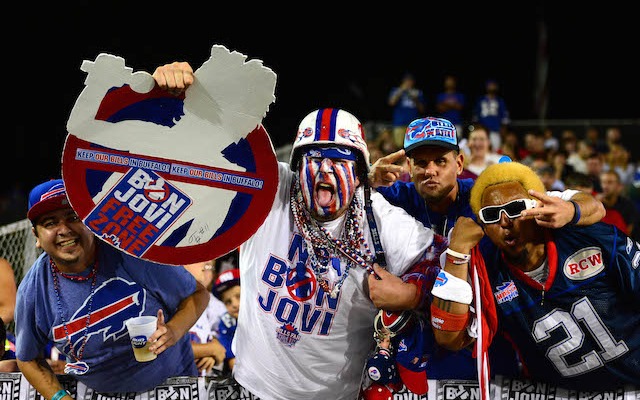 It looks like the Bon Jovi group is going to need a new name because apparently, Jon Bon Jovi is no longer involved in the group's bid to buy the Buffalo Bills. According to the New York Post, the group dumped Bon Jovi because he was limiting what the group could bid on the team.
Under NFL rules, the controlling owner has to 'put up 30 percent of the purchase price.' Bon Jovi's believed to have a net worth of around $300 million, which means the group wouldn't be able to bid much more than $1 billion.
The Post reported in late July that Buffalo Sabres owner Terry Pegula made a non-binding bid of over $1 billion. If Bon Jovi had stayed on board with the Toronto group, Pegula would have had an idea of how much he needed to bid in his final offer in order to eliminate the Bon Jovi group.
There had been a report in mid-August that suggested the Bon Jovi group was on 'life support.' However, it seems the group was just restructuring and making plans to move forward without Bon Jovi.
The Bon Jovi group -- without Bon Jovi -- won't be limited by the rocker's finances now. The Bon Jovi-less group will be headed by Larry Tanenbaum and Edward Rogers. Tanenbaum is the chairman of Maple Leaf Sports & Entertainment. Rogers is the chairman of Rogers Communications.
Both Tanenbaum and Rogers would've owned 35 percent of the team each if Bon Jovi had stayed on board, a stake that would cost $350 million on a $1 billion bid, a number the rocker still couldn't pay.