Report: Pouncey says he won't be charged in nightclub incident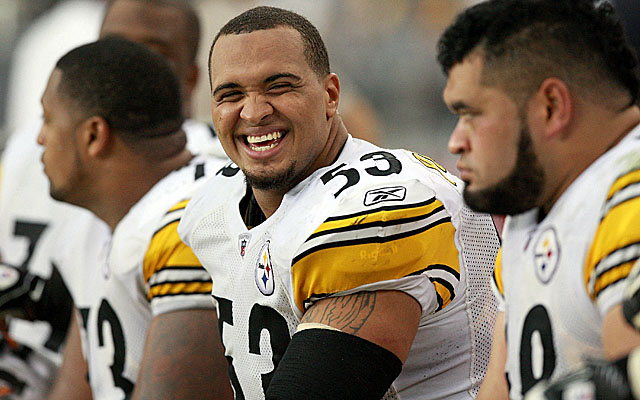 On Thursday, August 7, the Miami Herald reported that Steelers center Maurkice Pouncey -- but not twin brother Mike, who plays for the Dolphins -- would be charged with misdemeanor battery following an alleged nightclub assault in Miami the month before. A day later, the State Attorney's Office said it wasn't yet ready to pursue the charge.
Nearly a month later, Maurkice Pouncey has yet to hear from the State Attorney's Office. And according to the Pittsburgh Post-Gazette's Ed Bouchette, he doesn't expect to.
"Here we are ... and no charges," Bouchette wrote Tuesday. "Pouncey told me there won't be any and that they have witnesses and video to show he was not involved in any birthday bashing."
Shortly after the alleged incident became news, Pouncey addressed reporters about the suit, which claimed that he and his brother used homophobic slurs before beating a man and a woman at a Miami nightclub.
"The only thing that sucks about it is that I tried to keep a clean nose throughout the process this year. Having to deal with this, sucks, it truly does," he said at the time. "Even for the birthday party (at the nightclub), we hired our own retired police officer to go out with us. For something like to this to happen is truly unbelievable. I just want to take the time to apologize to the the fans who take this the wrong way. You guys all know me and know the person I am. For people to say bad things about me, that sucks. But sometimes you've got to deal with bad things in life and move on."
Pouncey, who missed 15 games last season after tearing his ACL, signed a signed a five-year, $44 million extension in June.