PHOTO: Teddy Bridgewater's mom has awesome Teddy Bridgewater shirt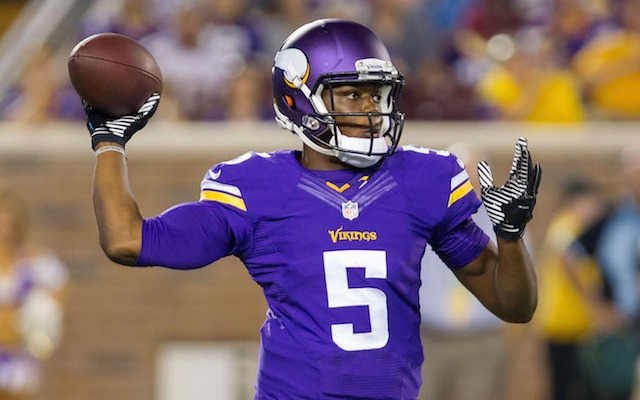 If you didn't watch college football on Monday, I'll fill you in on what happened: Louisville beat Miami 31-13.
Now lets tie that to the NFL because that's what we do here.
Louisville just happens to be where Vikings rookie Teddy Bridgewater went to school and Teddy Bridgewater's mom just happened to be at the game. Now, we don't always point out when someone's mom is at a game, but we do when they're wearing a shirt this awesome.
Louisville's social media director took a picture of Teddy's mom wearing what might be the coolest NFL Draft shirt ever.
Nice to see Ms. Rose, mother of Card Forever Teddy Bridgewater, supporting the Cards tonight! #L1C4 #blACCout pic.twitter.com/pJ2Kun99yF

— Nick Stover (@ULFlyingCard) September 2, 2014
If you ever run out of ideas for a Mother's Day gifts, this is your answer. Make this shirt. Put your face on it. Give to your mom. Mother's Day problem solved.