Saints re-sign K Shayne Graham; waive QB Ryan Griffin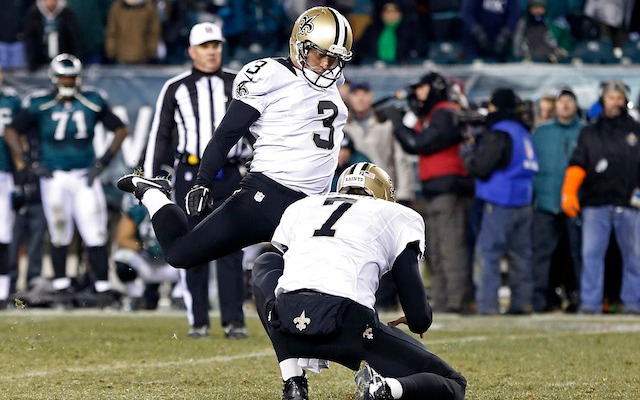 After going three days without having a kicker on their roster, the Saints finally signed one on Tuesday. Actually, they re-signed one. Veteran Shayne Graham is back with the team after being cut on Saturday.
Graham spent training camp competing with Derek Dimke for the starting spot, but it wasn't clear who won the competition at first because the Saints cut both players when the team trimmed the roster down from 75 to 53 on Aug. 30.
The 36-year-old kicker had signed a one-year deal with New Orleans in February.
The Saints originally signed Graham in December after the team cut Garrett Hartley. Graham played in a total of four games for New Orleans in 2013. Two of those games came in the regular season and the other two came in the postseason.
The 38-year-old kicker played a large part in New Orleans 26-24 wild-card playoff win over Philadelphia. Against the Eagles, Graham went 4 for 4 on field goals, including a game-winning 32-yarder that gave the Saints their first road playoff win in franchise history.
Graham's success in Philadelphia didn't carry over to the divisional round though. In the Saints 23-15 loss to Seattle, Graham missed two field goals (45, 48), which might have been why the team brought in competition.
To make room on the roster for Graham, the Saints released quarterback Ryan Griffin.