Browns QB Johnny Manziel files trademark for 'Johnny Cleveland'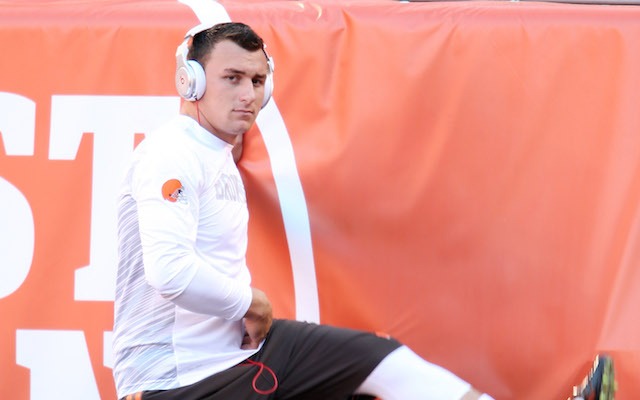 Johnny Manziel might not lead the NFL in touchdown passes this year, but he's definitely going to lead the league in trademarks. Manziel and his company, JMan2, have filed a trademark for the name 'Johnny Cleveland,' according to ESPN.com.
If you're keeping track at home, because who isn't at this point, that's the 10th trademark that Johnny Football and his company have filed for. A few of the other trademarks that Johnny Football has filed for are: JFF, ManzIIiel and The House That Johnny Built.
Manziel isn't the only one trying to trademark his name either. Apparently fans have been applying for Johnny Football trademarks too. The U.S. Patent & Trademark Office has denied several fans who have tried to trademark phrases like 'Johnny Browns' and 'Money Manziel.'
According to ESPN, the USPTO did let one trademark through: Juanito Futbol. That guy could be pulling in some serious cash if Manziel ever decides to play soccer in Spain.
As for Manziel, filing for trademarks actually makes sense for him because his name brings in some serious money. The rookie quarterback had the top-selling jersey in the NFL through the first quarter of the fiscal year.