2013 Super Bowl: Jacoby Jones' 2nd-quarter touchdown
Pete Prisco breaks down the key plays from the 2013 Super Bowl pitting the Baltimore Ravens against the San Francisco 49ers.
On third-and-10 at the Baltimore 44 at the two-minute warning, the Ravens lined up with three receivers to the right of Joe Flacco.  

But tight end Dennis Pitta motioned to the backfield and set next to Flacco. That left Anquan Boldin (yellow circle) in the slot matched against Carlos Rogers. He ran up the field and pressed the safety on a 10-yard in route.

Donte Whitner took a step toward Boldin, and that left Chris Culliver in man coverage with Jacoby Jones on a deep post, alone and beaten.

Culliver appeared to be looking for safety help. As you can see, Jones ran by him with Whitner frozen like a statue. Most will blame Culliver, but Whitner is as much to blame.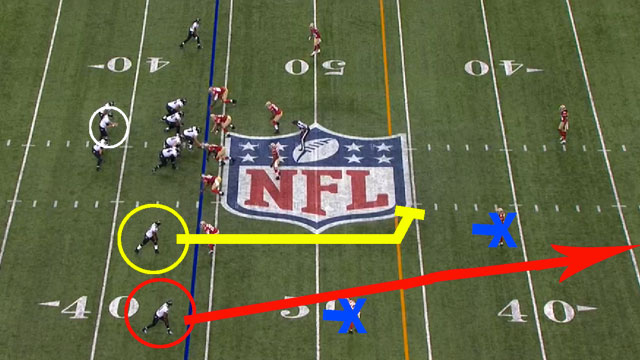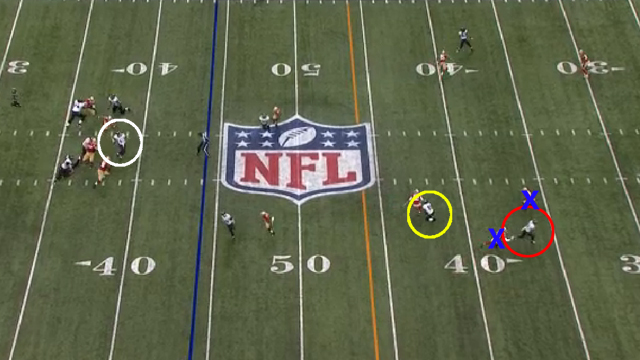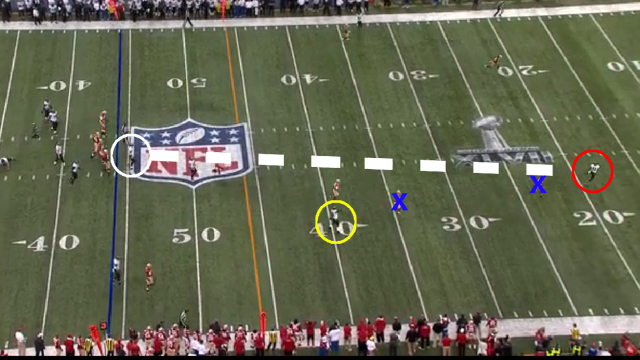 Show Comments
Hide Comments
Jones provided Cowboys tickets and travel accommodations to officers and their families

Romo played DJ at a charity event and got Ezekiel Elliott on stage for 'O.P.P.'

Kaepernick has spent much of his offseason helping others and now supporters will return the...
Beast Mode led a bicycle parade through his hometown and apparently didn't even have to pe...

The NFL won't punish Revis, who remains on the market as a free agent

The NFL is playing the long game on L.A., but it's taking a serious hit in the short term