2014 NFL season preview: Who'll be the best, worst? Here are our picks
From Super Bowl champs and players on the rise to teams in turmoil, our crew of NFL analysts predicts the best and worst of the 2014 NFL season.
by

Eye on Football staff

• 23 min read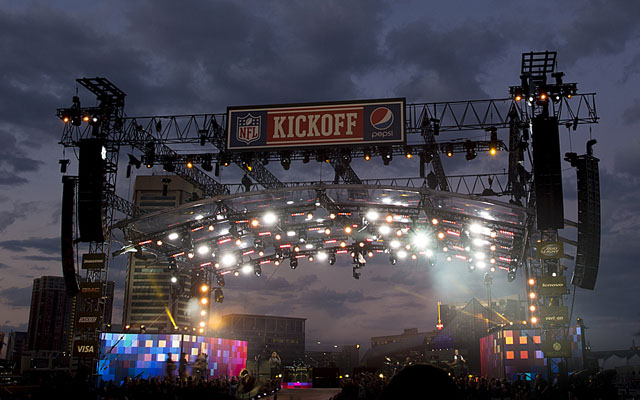 Yeah, we know. That's why they play the games.
We get it. It's too early to know who's coming out of the 2014 NFL season hoisting the Lombardi Trophy upward into a blizzard of confetti and which teams will begin 2015 NFL Draft preparations a bit earlier than the rest.
Things happen. Circumstances change due to injuries, coaching issues, bad (or nonexistent) calls on the field or even a full-blown choke job. Sometimes a miserable start blossoms into a late-season rally. Big things will happen, in good ways and bad, that might dramatically change the fortunes of a team, player or coach.
But we've studied the tape. We've spoken with players, GMs and coaching staff. We've heard all sides of the story and we've come up with our own observations while visiting training camps.
The games will be decided on the field. This much we know. But as we knock the dirt out of our cleats and prepare for another NFL season, here are our predictions for 2014.
SUPER BOWL CHAMPIONS
Pete Prisco -- Denver Broncos : I think they've made some big improvements on defense with the additions of T.J. Ward , Aqib Talib and DeMarcus Ware . Plus, they get a lot of injured guys back, including left tackle Ryan Clady . They will be a better team in 2014 than a year ago, even if the record isn't better. But it will end better.
Jason La Canfora -- San Francisco 49ers : Jim Harbaugh's uncertain future gets cleared up real quick after he joins his brother in the Lombardi Trophy club, and then, in the $7-$8M a year club. This year could be the end for Frank Gore , Anquan Boldin and Justin Smith and several of them go out on top.
Pat Kirwan -- New England Patriots : The Patriots looked so impressive during my camp tour and the roster depth should be good enough to weather any storm except a Tom Brady injury, of course. When I reconvened with the team in a scrimmage against the Washington Redskins , their no-huddle attack was back at full strength. New England got to the past two conference championship games with a significant number of younger players and backups, but now they look like a complete team.
Will Brinson -- New Orleans Saints (over the Steelers): The addition of Jairus Byrd on defense and Brandin Cooks on offense, plus figuring out how to run the ball well again with a crew of talented backs in Mark Ingram , Khiry Robinson , Travares Cadet and Pierre Thomas gives the Saints a balanced attack on both sides of the ball. A weakened NFC South means New Orleans can take hold of the division once again and storm out to a 13-3 record. Getting home field advantage means it's tough to take them down come the playoffs.
Josh Katzowitz -- Denver Broncos: Their defense will be better. Their offense will continue to be the best in the league. And oh yeah, Peyton Manning .
Ryan Wilson -- Green Bay Packers (over the Patriots): New England finally has a defense to rival those units from the early 2000s, back when the team last won a Lombardi Trophy. But it won't be enough against Aaron Rodgers , who will solidify his position as the NFL's best quarterback.
John Breech -- Denver Broncos: The only way I see the Broncos losing this game is if they play the Seahawks again and I don't see them playing the Seahawks again. John Elway has built a team that's better than any team I've ever built using Franchise Mode in Madden.
SUPER BOWL MVP
Pete Prisco -- Peyton Manning, QB, Broncos: He will make amends for that awful showing in the last Super Bowl. Why? He has Clady back and his line will be better with the shuffling they've done. Manning is deadly without pressure, and that will be the key.
Jason La Canfora -- Colin Kaepernick , QB, 49ers: He ends up triggering some of those contract escalators right away, and flourishes with a bolstered group of weapons around him. And, well, as we know the Super Bowl MVP is quite often the winning QB.
Pat Kirwan -- Tom Brady, QB, Patriots: Brady went through the 2013 season without his top five receivers from the year before. Now those former backups and rookies that got all the experience are at the end of Brady's passes. A fourth Super Bowl win for Brady and a sixth appearance will lead to the MVP.
Will Brinson -- Drew Brees , QB, Saints: Not to be pithy about it, but if the Saints are winning the Super Bowl (which I think they are), Brees is going to get the Super Bowl MVP. The rule of "QB gets the hardware" applies for a few teams and the Saints are one of them.
Josh Katzowitz -- Peyton Manning, QB, Broncos: Peyton will finally equal his brother Eli's two Super Bowl rings (and his two Super Bowl MVP awards). Finally, Peyton will get to go back to Disney World.
Ryan Wilson -- Aaron Rodgers, QB, Packers: He won the honor in Super Bowl XLV and he'll do it again in Arizona this February. Eddie Lacy provides the Packers with a suddenly capable running game, which will open things up down the field for Jordy Nelson and Randall Cobb .
John Breech -- Peyton Manning, QB, Broncos: If the Broncos win the Super Bowl, it's going to be because Manning plays well, and if Manning plays well, he's going to be named the MVP. That's just how these things work.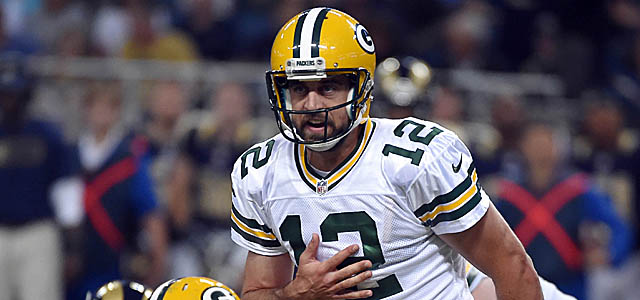 REGULAR SEASON MVP
Pete Prisco -- Aaron Rodgers, QB, Packers: He will put up unreal numbers in the no- huddle offense. He will throw 47 touchdown passes and push for 5,000 yards. It will be one of those magical quarterback seasons.
Jason La Canfora -- Aaron Rodgers, QB, Packers: The best QB on the planet stays healthy and slings the ball all over the field. Packers are balanced offensively, and Jordy Nelson will have a massive season with his main man at 100 percent again.
Pat Kirwan -- Aaron Rodgers, QB, Packers: Rodgers has his offensive line back in front of him and he will put up big numbers and lead his team to the NFC championship.
Will Brinson -- Aaron Rodgers, QB, Packers: I've got Drew Brees winning another Super Bowl, and yet, I'm going up top with Rodgers here. I think he and Brees will both top 5,000 passing yards this year but Brees' defense is going to be a little bit better while Rodgers will see more competition in the NFC North. That should mean more production from Rodgers and another MVP notch in his belt.
Josh Katzowitz -- Aaron Rodgers, QB, Packers: He's due for another stupendous season, because he has got plenty of weapons and a solid offensive line. Besides, it's his turn. He hasn't won it since 2011.
Ryan Wilson -- Russell Wilson , QB, Seahawks: The third-year Seahawks passer isn't given enough credit for what he's accomplished because his teammates are so good. But in 2014 Wilson proves his worth, making up for a suspect offensive line and putting up impressive numbers through the air and on the ground. By the time it's over, there won't be any doubts that this is Wilson's team.
John Breech -- Peyton Manning, QB, Broncos: You may not know this about Peyton Manning, but his MVP awards always come in twos. Manning won his first MVP in 2003, then followed that up with another one in 2004. Manning then let some other people win MVP for a few years before winning the award again in 2008. That 2008 award was followed by another one in 2009. Seriously, there's a pattern here.
OFFENSIVE PLAYER OF THE YEAR
Pete Prisco -- Aaron Rodgers: I just think he's going to roll up big numbers and his team will be in the Super Bowl. That's good enough for me.
Jason La Canfora -- Tom Brady: The group around him is better and, most important, wiser in this offensive system. Maybe Rob Gronkowski gives them something and they're going to be able to run the ball. Brady has at least one more epic season in him.
Pat Kirwan -- Drew Brees: Brees finally has a defense that can force turnovers and stop drives which only gives him more opportunities to put points on the board with that dangerous passing attack.
Will Brinson -- Drew Brees: Barring a massive rushing season from someone, this will go to whichever one of Rodgers and Brees doesn't win MVP. So if I'm handing Rodgers the MVP hardware, then Brees is gonna get Offensive Player of the Year.
Josh Katzowitz -- LeSean McCoy , RB, Eagles: It'll take quite an effort to match last year's 1,607 rushing yards total. But even if he falls a little short, he's also quite a weapon making catches out of the backfield (52 receptions last year). For at least another year, McCoy will be the best running back in the league.
Ryan Wilson -- Calvin Johnson , WR Detroit Lions : Megatron is going to be an even bigger threat in Jim Caldwell's offense. Whether that translates into more wins and a return to the playoffs rests more with Matthew Stafford 's continued development.
John Breech -- Drew Brees: There's a saying that goes "If you ain't first, you're last," and it kind of describes Drew Brees' life when it comes to awards. Brees has finished second in MVP voting three times in his career (2006, 2009, 2011) and I think that happens for a fourth time in 2014. Brees won't go home empty-handed though because he'll win the Offensive Player of the Year award.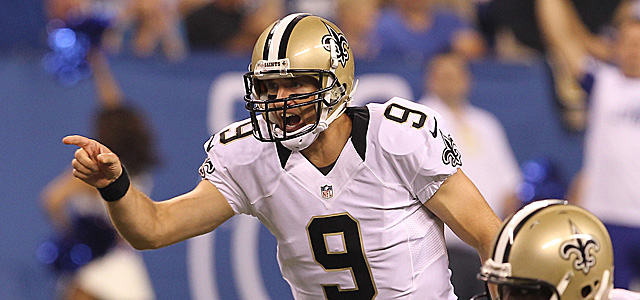 DEFENSIVE PLAYER OF THE YEAR
Pete Prisco -- Robert Quinn , DE, Rams: I think he has a real chance to take down the sack record this season. With new coordinator Gregg Williams, he will see more one-on-one situations. That will lead to more wins for him and more sacks.
Jason La Canfora -- Robert Quinn: He has the goods to make a legit run at the sack record, and the cast around him and coordinator in place to help him maximize his immense talent. If that dome gets really loud again, that's another factor in his favor.
Pat Kirwan -- Earl Thomas , S, Seahawks: Thomas may get a run for the Defensive Player of the Year from Robert Quinn, the sack master from St. Louis. Earl Thomas is the key to the great Seattle defense and he is so focused on a bigger year than last year that it will be difficult not to vote for him for this award.
Will Brinson -- Lavonte David , LB, Buccaneers: LEFT FIELD. I hate picking David because I don't know if the Buccaneers will be good. Win totals affect Defensive Player of the Year voting way too much (see: J.J. Watt and the terrible 2013 Houston Texans ). David was one of the best defensive players in the league last year and he's a perfect fit with Lovie Smith's defense. He'll spend the year working under Lovie and put up massive numbers that will warrant consideration even if the Bucs struggle.
Josh Katzowitz -- J.J. Watt, DE, Texans: He's still the scariest defender in the league. I don't know if he'll get more opportunities to take on single blockers because of the Jadeveon Clowney threat, but the No. 1 overall pick certainly won't hurt Watt's extraordinary production.
Ryan Wilson -- J.J. Watt: He's the best defensive player in football and it's not even close. Defensive end in a 3-4 isn't the sexiest position but there's no disputing just how disruptive Watt can be.
John Breech -- J.J. Watt: Now that Jadeveon Clowney is in Houston, Watt is probably going to be my choice to win this award every year until he retires. The Texans defensive end has been borderline unstoppable in his three-year career and with Clowney on the same defense, I see Watt having another ridiculous year. Also, I feel like Watt's going to get the NFL's first ever $100 million contract extension that doesn't go to a quarterback.
COACH OF THE YEAR
Pete Prisco -- Bruce Arians, Cardinals: I think his team is poised to make a strong playoff push. In his second season, Arians will have his offense playing at a high level. That's what he does.
Jason La Canfora -- Bill Belichick, Patriots: I could see the Pats running away with that pedestrian division, again, and being improved defensively. Reaching the Super Bowl would not surprise me in the least.
Pat Kirwan -- Mike McCarthy, Packers: So often coaches like McCarthy are overlooked when the end of the season comes along because people expect him to win but the Packers are going to make a serious run for the championship.
Will Brinson -- Mike Tomlin, Steelers: This award is kind of dumb in the NFL: it's basically acknowledging the coach of the team with the most surprising win total. I've got the Steelers winning 12 games and that seems higher than most people have them, so I'm going with Tomlin as my pick.
Josh Katzowitz -- Mike McCarthy, Packers: After an 8-7-1 season last year in which they still somehow made the playoffs, the Packers will again be a NFC title contender this year. And McCarthy will get a ton of credit for making it happen.
Ryan Wilson -- Mike McCoy, San Diego Chargers : I'm already on record as saying the Chargers will take down the Broncos and win the AFC West, and that alone is worth coach-of-the-year recognition for the second-year coach.
John Breech -- Ken Whisenhunt, Titans: I have this weird feeling that the Titans are going to sneak into the playoffs this year and if the Titans sneak into the playoffs, I think Whisenhunt definitely takes home this award. However, if the Broncos go 16-0, then I change my vote to John Fox.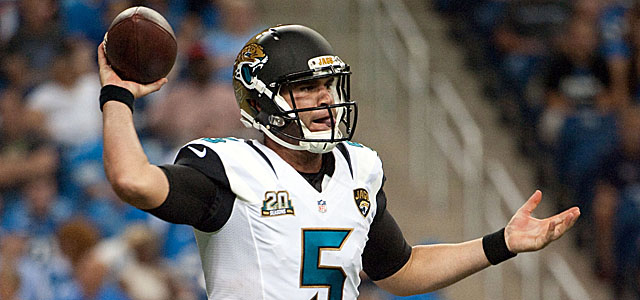 OFFENSIVE ROOKIE OF THE YEAR
Pete Prisco -- Blake Bortles , QB, Jaguars: It's only a matter of time before he takes over. When he does, he will play well.
Jason La Canfora -- Bishop Sankey , RB, Titans: Sammy Watkins will get plenty of votes here, and he will shine, but I worry about the Buffalo Bills ' ability to get the ball to him accurately. So I'm going to go with Bishop Sankey behind a solid Titans line and with the chance to run the football a lot given the situation there at quarterback.
Pat Kirwan -- Sammy Watkins, WR, Bills: When I was at the Bills training camp, Watkins looked like a five-year veteran with his route running, hands and explosion. When I sat down with him to discuss his goals and objectives for his rookie season, he was so humble and focused on his team that I'm sure good things are coming his way.
Will Brinson -- Brandin Cooks, WR, Saints: Hello, all in. I believe we've met before. Johnny Manziel warrants consideration and I would like to take Blake Bortles or Teddy Bridgewater too. Quarterbacks just win these awards. But Cooks will be a difference maker for the Saints, ripping off massive plays in space while catching passes from Brees and piling up huge kick/punt return numbers, too.
Josh Katzowitz -- Sammy Watkins: He's the next dynamic receiver in the game. As long as EJ Manuel can get him the ball consistently, Watkins will impress every time he hits the field.
Ryan Wilson -- Brandin Cooks: The former Oregon State speedster is a perfect fit in New Orleans' offense. He's a younger, faster, more explosive Darren Sproles and I fully expect coach Sean Payton to find ways to get Cooks the ball early and often.
John Breech -- Brandin Cooks: In my mind, Sammy Watkins is about 1.0001 times better than Cooks, but Drew Brees is 5,000 times better than EJ Manuel and I think that will be the difference for this award.
DEFENSIVE ROOKIE OF THE YEAR
Pete Prisco -- Justin Gilbert , CB, Browns: He has looked the part throughout the summer. With Joe Haden on the other side he will get a lot of action, which means a lot of chances to make plays. He will make his share.
Jason La Canfora -- Jadeveon Clowney, LB, Texans: Rams DT Aaron Donald will end up deserving it, and he will be this year's Sheldon Richardson ... but Jadeveon Clowney is going to post 12-15 sacks and flash some transcendent ability and he'll get the prize.
Pat Kirwan -- Khalil Mack , LB, Raiders: It should come down to Mack and Clowney for this award. Mack really doesn't have a player like J.J. Watt opposite him and his production will be impressive if he can stay healthy for 16 games.
Will Brinson -- Ryan Shazier , LB, Steelers: Again, all in. Jadeveon Clowney and Khalil Mack make sense but if Shazier piles up sack, interception and tackle numbers while the Steelers win a lot of games he'll win this thing. Dick LeBeau's calling him a special linebacker. Marinate on that for a minute.
Josh Katzowitz -- Ryan Shazier: Already this preseason, Shazier has been one of the most impressive players on Pittsburgh's squad. That trend should continue all season.
Ryan Wilson -- Ryan Shazier: Lavonte David is a legit defensive MVP candidate and Shazier has already drawn comparisons to the Bucs linebacker. The first-round pick was inserted into the starting lineup the minute he arrived in Pittsburgh and he looked like a seasoned veteran in his first preseason game.
John Breech -- Ryan Shazier: I was going to pick Jadeveon Clowney, but then I remembered that Shazier is going to be playing for Dick LeBeau in Pittsburgh. Also, this award has gone to a linebacker in nine of the past 11 years and I'm not one to argue with history.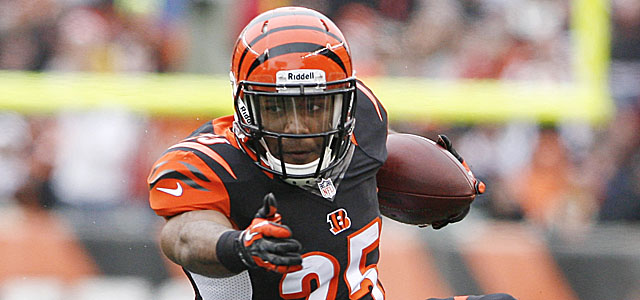 BREAKOUT PLAYER OF THE YEAR / MOST IMPROVED
Pete Prisco -- Andre Ellington , RB, Cardinals: I see him putting up Jamaal Charles -like numbers in the Arizona offense. He will run it. He will catch it. And he will go to the Pro Bowl.
Jason La Canfora -- Kyle Rudolph , TE, Vikings: The Vikings decided to pay him like an elite TE, and under Norv Turner's watchful eye he will blossom into just that in a very tight-end friendly offense.
Pat Kirwan -- Jake Locker , QB, Titans: It is make or break time for Locker and he is making every effort to be a great player. New head coach Ken Whisenhunt is excited about Locker but he will not tolerate poor play and has a history of moving on from mistake makers. I think Locker responds to the challenge.
Will Brinson -- Giovani Bernard , RB, Bengals: Coach Hue Jackson is going to run the ball a ton in 2014. I expect BenJarvus Green-Ellis to get cut, which leaves Bernard and Jeremy Hill . While they're a nice complement, Gio can be a feature back who busts off huge runs. I expect a massive season from him this year.
Josh Katzowitz -- Alterraun Verner , CB, Buccaneers: I already mentioned this in my bold predictions, but I think Verner will have more of an impact on his new team than fellow free agent Darrelle Revis will with the Patriots. Playing for Lovie Smith will let everyone know that Verner is one of the best CBs in the game.
Ryan Wilson -- Cordarrelle Patterson , WR, Vikings: He was raw as a rookie last season but Patterson is primed for a big 2014. Matt Cassel will target him early and Teddy Bridgewater will lean on him heavily once he takes over full-time duty, a development we expect to happen sooner rather than later.
John Breech -- Emmanuel Sanders , WR, Broncos: This prediction has more to do with Peyton Manning than Emmanuel Sanders. In two seasons playing with Manning, Eric Decker caught 85 and 87 passes, which is a lot more than Sanders' career-high of 67. I expect to see his numbers go way up in 2014. Sanders has never been to a Pro Bowl or led the league in any receiving category, something that could change this year. Another potential breakout player I like is Packers tight end Richard Rodgers .
COMEBACK PLAYER OF THE YEAR
Pete Prisco -- DeMarcus Ware, DE, Broncos: He will get back to having double-digit sacks after being bothered by injuries last season. He will show that the Cowboys made a mistake letting him walk.
Jason La Canfora -- Kenny Britt , WR, Rams: Kenny Britt's career looked nearly over, but I have a hunch he finds a way to continue his preseason renaissance in the regular season. Danny Amendola will stay healthy and have a big year, too.
Pat Kirwan -- Reggie Wayne , WR, Indianapolis Colts : Wayne will be at the end of a lot of Andrew Luck passes and all indications are that he looks in tip-top shape and ready to regain his 2012 form.
Will Brinson -- Hakeem Nicks , WR, Colts: Injuries and a need to move away from featuring Trent Richardson will lead to Nicks getting a major run with the Colts. Thanks to Andrew Luck throwing for a team that typically ends up coming back late, Nicks will post massive numbers. After a disappointing 2013 it'll look like a huge year.
Josh Katzowitz -- Geno Atkins , DT, Bengals: Ever since Atkins tore his ACL in the middle of 2013, we've seemed to have forgotten how dominant he can be. He'll remind us this year.
Ryan Wilson -- Julio Jones, WR, Falcons: Sidelined for much of last season with a foot injury, Jones is in the same conversation as Megatron and A.J. Green . Unfortunately, the Falcons have issues up and down the roster so even a strong 2014 season for Jones won't be enough to get them back in the playoffs.
John Breech -- Aaron Rodgers, QB, Packers: We can probably just give this award to Rodgers before the season even starts. The Packers quarterback missed seven games with a collarbone injury last season and still made the playoffs. This year, I say he makes the playoffs again, but this time he doesn't miss any games due to injury.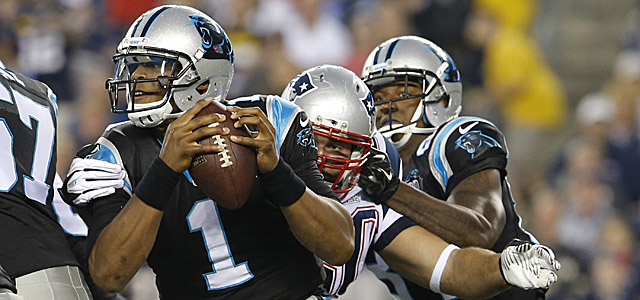 FREE-FALL TEAM
Pete Prisco -- Carolina Panthers : The offensive line is a major concern and that will put a lot of pressure on Cam Newton to make plays with his legs. That's not a good thing. I also don't like the secondary all that much and the receivers are raw.
Jason La Canfora -- Carolina Panthers: A lot is being made of the receiver situation, but my real concern is the tackles and the ability to protect Cam Newton coming off surgery. They play a first-place schedule and that division could be much improved.
Pat Kirwan -- Dallas Cowboys : The Cowboys are always reluctant to tear the team down and start a rebuild. The end result is multiple 8-8 seasons but this year the problems on defense should add up to a very disappointing season.
Will Brinson -- Dallas Cowboys: They only won eight games last year so maybe this isn't a perfect pick. I think they could walk away from this season with two wins total. The defense can't stop anyone and if Tony Romo has to throw 45-50 times per game for the first five games (not unreasonable at all) his back is going to give out. Then it's Brandon Weeden time and then it's Jameis Winston time.
Josh Katzowitz -- Kansas City Chiefs : After an unreal start to last season, Kansas City lost six of its final eight games of 2013. While I've finally come around to the idea that Alex Smith is going to be a solid starter in this league, the Chiefs simply aren't going to be as good as last year's 11-5 record.
Ryan Wilson -- Carolina Panthers: Questions up and down the offensive line, an entire group of new receivers and a quarterback coming off ankle surgery points to the team taking a few steps back from last year's 12-4 mark.
John Breech -- Carolina Panthers: There's a five-game stretch on Carolina's schedule that goes: playoff team from last year, playoff team from last year, playoff team from last year, playoff team from last year, playoff team from last year. Those teams are the Bengals, Packers, Seahawks, Eagles and Saints. If the Panthers get to eight wins, I'll be shocked.
RESURGENT TEAM
Pete Prisco -- Atlanta Falcons : They lost a lot of close games last season with a ton of injuries. This time, they change that. As long as Matt Ryan and Julio Jones are on the field, they will score points.
Jason La Canfora -- Baltimore Ravens : Their playoff drought proves short as Gary Kubiak whips the offense into shape and some of their youngsters blossom. The Steelers will be back in the postseason, too.
Pat Kirwan -- Tampa Bay Buccaneers : It was a close call for me between the Bucs and Titans. Lovie Smith will make a difference and the talented young team is energized by his presence. Josh McCown and Mike Glennon should be good enough to lead the team to wins. The addition of former Bengals DE Michael Johnson and rookie WR Mike Evans will have an impact on the final record.
Will Brinson -- Pittsburgh Steelers : Also an 8-8 team from last year and, as I've noted, I think they'll improve quickly this year and have a huge year, winning 12 games.
Josh Katzowitz -- Jacksonville Jaguars : Many observers seem to agree that coach Gus Bradley and general manager Dave Caldwell have this team on the right track. They'll struggle to make the playoffs, but Blake Bortles will get them closer and closer.
Ryan Wilson -- Pittsburgh Steelers: After back-to-back 8-8 seasons, Pittsburgh's offense could be explosive in 2014. The biggest question is whether a young defense can gel in the coming weeks and months.
John Breech -- Atlanta Falcons: I don't think Atlanta will be quite resurgent enough to make the playoffs, but they will play well enough to make people in Atlanta care about the team until about Week 15. I see the Falcons winning anywhere from four to six more games than last season.
TEAMS STILL UNDEFEATED AFTER WEEK 4
Pete Prisco -- Seattle Seahawks and New England Patriots: It doesn't mean they will play in the Super Bowl, but both will get off to good starts. Seattle has the tougher early schedule, so that will be impressive if happens.
Jason La Canfora -- New England Patriots, San Francisco 49ers and Seattle Seahawks: Parity is the rule in the NFL seemingly now more than ever, and a year ago only five teams opened 4-0. This year I'll say three teams: New England (they get the Miami Dolphins , Vikings, Raiders and Chiefs), San Francisco and Seattle (3-0, have the early bye).
Pat Kirwan -- New England Patriots: Three of their first four games are on the road which makes it tough, but only one of the first four games is against a team that had a winning record last year. The Patriots started out 4-0 last year and they are a better team today.
Will Brinson -- New Orleans Saints, Pittsburgh Steelers, Seattle Seahawks and New England Patriots: Week 4 is early.
Josh Katzowitz --Baltimore Ravens, New Orleans Saints and Arizona Cardinals
Ryan Wilson -- New Orleans Saints, New England Patriots, Chicago Bears and Philadelphia Eagles : I originally had the Rams on this list but that was before Sam Bradford went down with another ACL injury. The Saints and Patriots make sense because they're generally two of the best teams in the league, but the Bears could make a playoff push this season if the defense comes together, and the Eagles could quietly be one of the NFL's best teams despite playing in its worst division.
John Breech -- San Francisco 49ers and Cincinnati Bengals : This prediction comes down to one thing: The schedule. The 49ers are the team I'm actually least confident in here, with games at Arizona, at Dallas and Philly at home. The Bengals have the advantage of a Week 4 bye, so they'll only have played three games after Week 4. Plus they play two of their first three games at home.
Predictions: Teams still undefeated after Week 4
Writer
Predicted teams
Pete Prisco
 
 
Jason La Canfora
 
Pat Kirwan
 
 
 
Will Brinson
Josh Katzowitz
 
Ryan Wilson
John Breech
 
 
LAST TEAM TO GET A WIN
Pete Prisco -- Houston Texans: When I played out the season, I didn't have the Texans winning until Week 13 when they beat the Tennessee Titans .
Jason La Canfora -- Houston Texans: This wasn't easy. Most of the teams many would assume might struggle actually get a chance to feast on one another early in the year. I didn't find a team with a gauntlet that looked impossible. But with a slew of early road games, i'll say the Texans with no great conviction.
Pat Kirwan -- Cleveland Browns : The first part of the schedule is brutal (Pittsburgh, New Orleans, Baltimore). Then after a bye, a trip to Tennessee is their best chance, but the next game is a rematch with Pittsburgh.
Will Brinson -- Cleveland Browns: Week 5, with Johnny Manziel starting against the Tennessee Titans.
Josh Katzowitz -- Oakland Raiders
Ryan Wilson -- Dallas Cowboys
John Breech -- Minnesota Vikings or Tampa Bay Buccaneers: Tampa Bay's schedule scares me. So does Minnesota's. One of these teams will eventually get a win though because the Buccaneers and Vikings play each other in Week 8.
Show Comments
Hide Comments
Sherman has engaged in some pretty cool jersey swaps over the years

Twerking is still outlawed under the NFL's new policy, which is bad news for Brown

Hawkins is just the kind of versatile, shifty receiver that thrives in New England's offen...
Rob Gronkowski's dreams are exactly what you imagine them to be

Owners in cold-weather cities are skeptical that heavy rains could cause a two-month delay

With four games set for London in 2017, the NFL's security arm is monitoring the situation...