49ers TE Vernon Davis on skipping OTAs: It's about building my brand
Vernon Davis skipped the 49ers OTA session because he was busy 'building his brand.'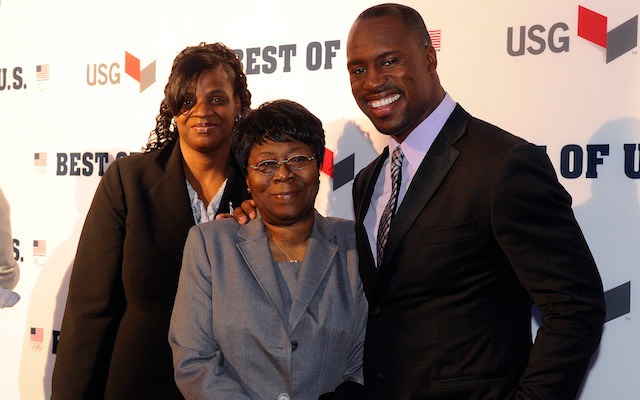 More NFL offseason: League minicamp dates | Latest news, notes
Tight end Vernon Davis made a $200,000 decision last week and that decision was to skip out on the 49ers offseason training activities (OTAs). Davis has a $200,000 workout clause in his contract that requires him to be at the offseason sessions, but he decided not to show up. 
The reason Davis decided not to show up? He's building his brand. 
"You know what, every decision I make is in the best interest of my brand," Davis told Jay Mohr Sports during a radio interview on Wednesday. "At the end of the day, we sometimes have to make a business decision. And my decision is to work out on my own and focus on building my brand."
That 'brand,' involves promoting Fantex, a company that's selling stock in Davis. Fantex paid the 49ers tight end $4 million up front in return for 10 percent of his future earnings from football, endorsements or any other income tied to his NFL career. 
"It's all about building your brand," Davis said. "And that's what Fantex … it's going to help me build my brand. That's why it is such an easy decision for me to partner with these guys."
Of course, with the $200,000 that Davis missed out on, he could have bought about 20,000 shares of Fantex stock in himself, but that's neither here nor there.  
Another reason Davis missed OTAs is because he reportedly wants a new contract. The tight end has two years left on a six-year, $42.7 million extension he signed in 2010.
So does he want a new contract? He kind of cleared that up during an ESPN interview on Thursday. "Everyone was just assuming I wanted a new contract," Davis said. "I just take it one day at a time. If they offer me a new contract, I'll gladly take it. I'll accept it."
The next time Davis shows up at a 49ers team activity will likely be June 17 when San Francisco holds its mandatory minicamp. If Davis doesn't show up, the 49ers can fine him up to $60,000.  
"If it's mandatory, I think I should be there," Davis said. "My foot could get stuck in the grass, and I may not be able to get out ... but if it's mandatory, I think I should be there."
So he'll be there unless his foot gets stuck in the grass. 
Show Comments
Hide Comments
The Notre Dame coach clarifies his earlier comments about his former quarterback

The Cowboys owner says he's better now than ever

Sometimes it's hard to figure out what the Bills are doing
Peterson would join a formidable backfield that includes Mark Ingram and, of course, Drew...

John Schneider has a simple rule: He doesn't like lying to people

Kizer, the former Notre Dame standout, is one of the top QBs in the draft class