Adrian Peterson's daughter can't believe Vikings lost to Browns
Losing to the Browns is one thing, but having your daughter throw salt in your wounds? That's what happened to Adrian Peterson following the game.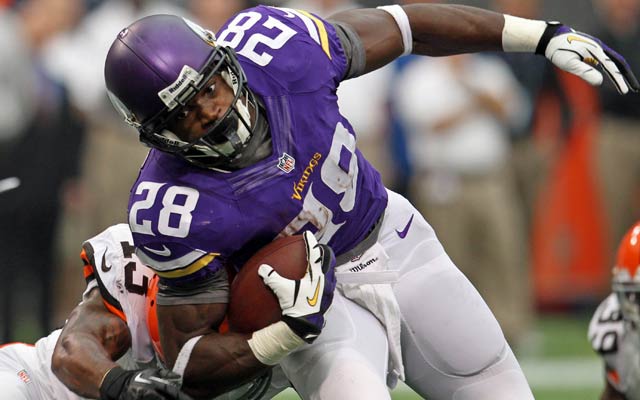 The Browns, featuring a new running back, quarterback and with their troublesome star wide receiver making his season debut, defeated the Vikings Sunday.
The Vikings, mind you, were a playoff team last season.
The Vikings also have Adrian Peterson, he of many rushing yards fame. So when his daughter caught wind of the loss, she responded like many fans.
So my daughter is laying here under me and just out the blue she says... I can't believe you lost to the Browns Daddy! Smh

— Adrian Peterson (@AdrianPeterson) September 23, 2013
Behind every good running back, is a shaming daughter. Or something like that.
You're on notice, Steelers defense, as something tells me AP may be a bit motivated this weekend.
Adrian Peterson, for those keeping score at home, finished with 88 yards on 25 carries to go with 27 yards receiving on six receptions.
Show Comments
Hide Comments
Talk about a great Christmas present

'I don't think there's anybody more worthy than Marshawn to wear that number,' Woodson sai...

He's targeting a return in early June
Lockette retired from the game after suffering an injury that nearly ended his life

Mangini said he'd take Kaepernick over RG3 '10 times out of 10'

Cook spoke with CBS Sports about following in a future Hall of Famer's footsteps