Agent's Take: Understanding the next few days of the NFL calendar
Cut-down day. It's a tumultuous time for players. Former NFL agent Joel Corry walks us through what the next several days are like for players and teams as the season quickly approaches.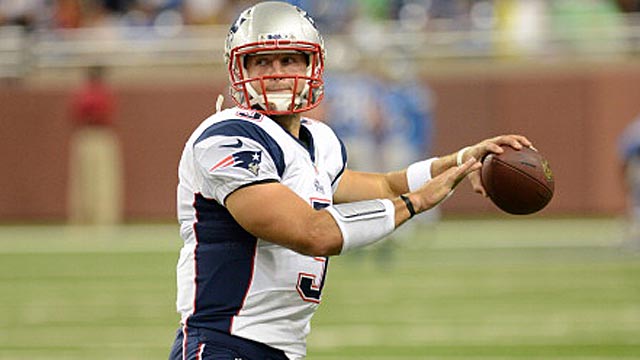 The NFL's roster cutdown process is one of the most nerve-racking times for players on a roster bubble. Cutdowns can mark the end of dreams for fringe players and signal the end of careers for some veterans, especially older ones. Most NFL players don't end their careers on their own terms. The majority have the desire to continue playing but run out of opportunities.
An experienced agent should have a good sense of his or her client's chances of making the team after the second preseason game. Conversations with the client about the type and number of repetitions he is getting in practice and where he believes he is on the depth chart are insightful.
An agent should contact the front office for feedback on the client. The reliability and detail of the information an agent receives depends on how good of a relationship he or she has with that person and how many other players he or she represent on the team. When I was an agent, I had front office personnel give me vague information that wasn't useful. I was also given very specific information that was extremely helpful. Another good resource can be the agent's other clients, if any, on the team. These players can also give an accurate assessment of how a client on the roster bubble really is doing.
Below is a timeline of key NFL events that will take place over the next few days:
Aug. 27, 4 p.m. ET: Teams reduce rosters from 90 players to 75
Aug. 31, 6 p.m. ET: Teams reduce rosters to max of 53
Sept. 1, noon ET: Claiming period for players placed on waivers during final roster reduction expires
Sept. 1, noon ET: Teams can begin establishing an 8-player practice squad
Sept. 4, 4 p.m. ET: Deadline for teams to comply with change in salary cap accounting rules
Here is a look at important considerations of the key events taking place in the coming days:
First Roster Cutdown
The first roster cutdown consists of players known as "camp bodies" who didn't have a legitimate chance to make a team outside of consistently outstanding performances in practices and preseason games. Some of these players will never sign another NFL contract. Most of those who do won't get another contract until the end of the season when teams can start signing players for the next season.
Teams cut some players they know won't make the roster but have potential. These cuts can be made for strategic purposes. Teams will try to fool other teams into thinking the players were camp bodies with the early release so they will clear waivers when they are actually practice squad candidates.
Teams also will release veteran players who don't fit into their plans because of performance or injury. Sometimes this is done as courtesy so a veteran can have a chance to sign with another team before the market is flooded with players at the final roster cutdown. I've asked a team to release a veteran client in advance of the first cutdown for this purpose when it was evident that he wasn't going to make the roster.
Final Roster Cutdown
Only a couple of roster spots hang in the balance heading into the last week of the preseason. Nonetheless, the final preseason game can be important in determining who makes teams. A couple of situations to watch include Brady Quinn and Tarvaris Jackson 's competition with the Seattle Seahawks to be Russell Wilson 's backup. It's unlikely both will be kept. Tim Tebow could play himself off of the New England Patriots with another poor performance to close the preseason.
Older players can be in jeopardy during the final cutdown because versatility becomes a factor. Players making up the back end of a roster are required to play special teams. Older players are at a disadvantage for these spots because they usually haven't been special teams contributors since early in their careers -- before they became starters. Backup older players don't have much utility unless they are making a significant contribution to the offense or defense (i.e.; pass rushing specialist, nickel defensive back, third-down receiver, etc.). Example: Four-time All-Pro Nnamdi Asomugha could find himself out of work in San Francisco if he doesn't win the third cornerback job.
Players with four or more years of services (commonly referred to vested veterans) also can be at a disadvantage for back end roster spots. A vested veteran's salary is guaranteed for the season through termination pay if he is on the roster for the first regular-season game. Termination pay is significantly less if a vested veteran isn't signed until the second week of the season at the earliest. Deion Branch didn't survive New England's final cut last season because of these factors. He was re-signed during the third week of the season. When a vested veteran who was on a roster for the first week of the season is released and signs with another club, the salary from the second club is not offset by his termination pay. Termination pay can only be collected one time during a player's career. I made sure that teams knew when I represented a vested veteran on the bubble who already had collected termination pay because of its potential impact on roster decisions.
Ideally, a player is claimed by another team when eligible for waivers (players with less than four years of service) or a team quickly signs him when he isn't subject to waivers. An agent can demonstrate his or her value when this isn't the case. Agents shouldn't rule out any team when trying to find a client who has been cut a job, but several things to consider include how the player's skills fit a team's system, stability of the coaching staff and front office -- and the the contract status, injury history and effectiveness of players at his position on a team. It's a necessity for agents maintain a good knowledge of team depth charts. Beat writers for teams can be a good resource because their projections on the final roster are typically pretty accurate.
I would put an emphasis on teams where the player had a good relationship or connection with the coaches or front office personnel when I represented players. Coaches have a comfort level with players who have previously produced for them. Bill Parcells had a history of keeping former players on the roster when he was a head coach. I would use a similar approach with rookies or players with limited NFL experience by emphasizing the teams that were most interested in the pre-draft process. With an undrafted free agent, the other teams trying to him sign after the NFL draft were natural targets.
Waiver Period
Teams that don't have talented rosters or lack depth at a particular position will make waiver claims or sign players who have been released to improve their rosters. The Oakland Raiders could make several roster moves after the final cutdown, especially since left tackle Jared Veldheer is sidelined indefinitely (partially torn triceps). The New York Giants could re-sign safety Kenny Phillips , who was released by the Philadelphia Eagles after signing as an unrestricted free agent in March, provided Phillips is healthy, because of Stevie Brown 's season-ending knee injury.
Surviving the final cutdown doesn't mean players on the back end of the roster can relax. Unexpected cuts from other teams can cost a player who was on the bubble his roster spot. Wide receiver Jimmy Smith , one of the players I helped represent, can attest to it. He initially made the Eagles in 1994 after his first two NFL seasons with the Dallas Cowboys were derailed by illness and injury. Smith's tenure in Philadelphia was short-lived. He was released a couple of days later when a roster spot was needed because Eagles head coach Rich Kotite thought Smith had a limited NFL future. Smith became a five-time Pro Bowler with the Jacksonville Jaguars.
Salary Cap Accounting
The top 51 salaries for each team count under the salary cap during the offseason. Once the regular season begins, all players under contract, including practice squad players and players on injured reserve, count against the cap. The change in cap accounting can result in a significant reduction of a team's cap room. This can be problematic for teams with tight cap situations, especially since most teams like to start the season with a healthy reserve of cap room. Most teams will have upward to 75 players under contract by the end season because of injuries. If a team stays relatively healthy, the excess cap room won't go to waste since unused cap room can be carryover from year to the next.
The St. Louis Rams and Kansas City Chiefs currently have less than $500,000 in cap room. It may be necessary for them to ask players to take pay cuts and restructure contracts. Cortland Finnegan and Sam Bradford are contract restructure possibilities for the Rams because their cap numbers are $15 million and $12.595 million. Tambi Hali is the most logical candidate on the Chiefs because he has a team high $15,464,706 cap number this year.
Joel Corry is a former sports agent who helped found Premier Sports & Entertainment, a sports management firm that represents professional athletes and coaches. Prior to his tenure at Premier, Joel worked for Management Plus Enterprises, which represented Shaquille O'Neal, Hakeem Olajuwon and Ronnie Lott.
You can follow him on Twitter: @corryjoel
You can email him at jccorry@gmail.com
Show Comments
Hide Comments
The NFL commissioner was spotted in Patriots territory for the first time in more than two...

Devonta Freeman explains who should've won MVP of Super Bowl LI

The Chiefs were awfully busy on Thursday
It looks like America's team also has America's best fans

Brown has decided to trade in his Steelers helmet for a Panthers helmet. ... At least for one...

General manager Reggie McKenzie has built one heck of a roster in Oakland