Alex Smith is CBSSports.com's Comeback Player of the Year
After losing his job thanks to a concussion in 2012, Alex Smith returned with a vengeance in 2013 and played well enough to earn CBSSports.com's Comeback Player of the Year award.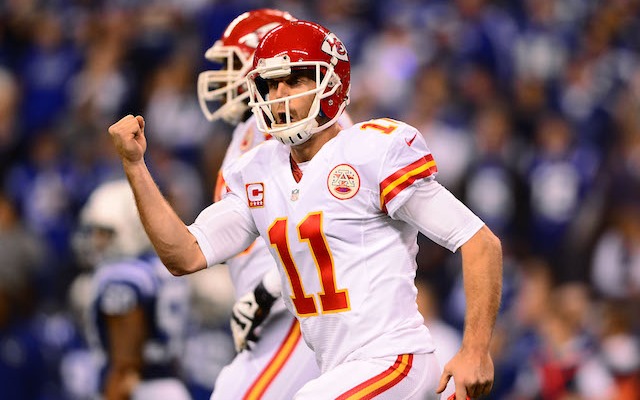 Offensive rookie of the year | Defensive rookie of the year | Comeback player of the year | Disappointment of the year | Coach of the year | Defensive MVP | Offensive MVP
The case for Alex Smith : After leading San Francisco to the NFC Championship game in 2011, San Francisco 49ers coach Jim Harbaugh thanked Alex Smith by benching him after Smith suffered a concussion in Week 10 of 2012. Colin Kaepernick led the 49ers to the Super Bowl and it was clear after the season was over that one of San Francisco's quarterbacks had to go. Smith was shipped off to Kansas City where he proved that he's one of the most efficient quarterbacks in the NFL. In leading the Kansas City Chiefs to an 11-5 record, the eighth-year veteran registered career-highs in passing yards (3,313) and touchdown passes (23). 
The case against Alex Smith: If you like your comeback player of the year to return from gruesome injuries, then you can probably make a strong argument for both Darrelle Revis (torn ACL) and Brent Grimes (torn Achilles). Grimes, who suffered his Achilles tear with the Atlanta Falcons in 2012, rehabbed his injury with a new team and ended up starting all 16 games in his first season with the Miami Dolphins . Revis did the same thing in Tampa Bay. After being traded from New York, the 28-year-old fought back from a torn ACL and started all 16 games for the Tampa Bay Buccaneers this season.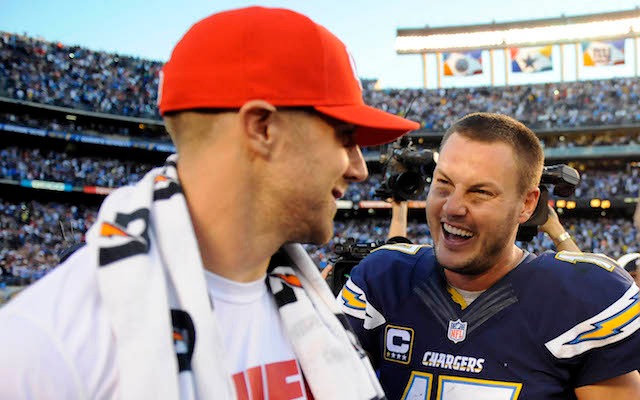 Why Smith is our choice: All Smith did in Kansas City was completely revitalize a franchise that was left for dead after 2012. Smith and new coach Andy Reid took a team that went 2-14 and turned them into an 11-5 playoff team. You really can't ask for much more out of a quarterback who's in his first-year with a team.  
Will Smith win the hardware? It's hard to say if Smith will win the award because everyone has a different feeling about what constitutes a comeback player of the year. San Diego Chargers quarterback Philip Rivers won the Pro Football Writers of America comeback award, although I'm still not sure what Rivers came back from. That's the problem  -- or the best part of the award, depending on your point of view -- there's no set criteria. Smith is probably the favorite, but don't be surprised if any of the top-5 players listed below end up winning it. 
Top-10 vote totals (first-place votes in parenthesis):
1. Chiefs QB Alex Smith 34 (2)
2. Buccaneers CB Darrelle Revis: 29 (1)
3. Denver Broncos RB Knowshon Moreno : 26 (1)
4. Dolphins CB Brent Grimes: 24
5. Chargers QB Philip Rivers: 20 (1)
T-6. Philadelphia Eagles OL Jason Peter: 14 (1)
T-6. Chargers RB Ryan Mathews : 14
8. Carolina Panthers LB Thomas Davis : 8 (1)
T-9. Buffalo Bills RB Fred Jackson : 7
T-9. Indianapolis Colts RB Donald Brown : 7
T-9 Chicago Bears QB Josh McCown : 7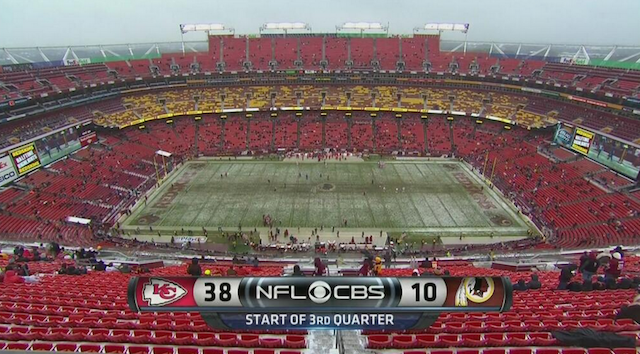 Show Comments
Hide Comments
Though Gronk's dealt with a wide variety of injuries, he's the Pariots' most important weapon...

The Bengals coach says he doesn't understand why the NFL wants to give in to individual ce...

It's possible the Patriots could push their quarterback squeeze to 2019, but Garoppolo must...
Another offseason, another suspension for the Cowboys

Raiders owner Mark Davis called the approval 'a big step'

The stadium delay in Los Angeles is being felt by the entire league