Bill Belichick loves Christmas carols
Bill Belichick really loves Christmas carols. It's probably the best surprise of the holiday season.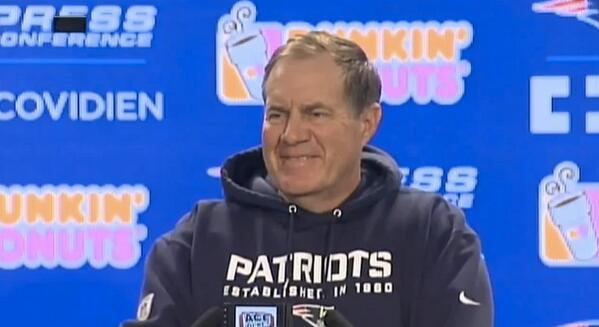 You already know how I feel about Bill Belichick news conferences. (Spoiler: I love them.) So obviously I'm digging any video that involves the Patriots head coach being asked about Christmas carols, especially when he replies in a sly, semi-happy fashion.
That happened and the good folks at Fox Sports happened to rip it off and plug it on YouTube for our collective glory. Enjoy:
Show Comments
Hide Comments
Peterman played at both Tennessee and Pittsburgh

Spencer Hall grades every sixth-round pick of the 2017 NFL Draft

Follow all of the latest news and rumors as the 2017 NFL Draft wraps up in Philly
Spencer Hall grades every fifth-round pick of the 2017 NFL Draft

The Colts have a new secret weapon in their front office

Could this result in the end of Eric Decker's time with the Jets?