Bill Belichick loves Christmas carols
Bill Belichick really loves Christmas carols. It's probably the best surprise of the holiday season.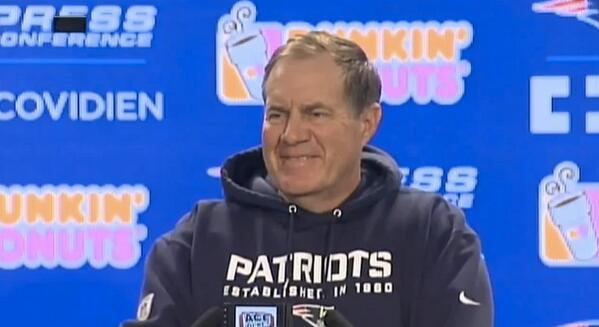 You already know how I feel about Bill Belichick news conferences. (Spoiler: I love them.) So obviously I'm digging any video that involves the Patriots head coach being asked about Christmas carols, especially when he replies in a sly, semi-happy fashion.
That happened and the good folks at Fox Sports happened to rip it off and plug it on YouTube for our collective glory. Enjoy:
Show Comments
Hide Comments
The decal says 'Arm in Arm'

Le'Veon Bell sounds like he knows the Steelers could be historic, plus more notes from cam...

The quarterback called his spot in Denver a 'gift-wrapped opportunity from Heaven'
Manziel also called Josh Gordon 'the man' and told the Browns to welcome the receiver back

The former Packers quarterback opens up about his use of Vicodin

The left tackle struggled early on but is being paid big money now