Bills make NFL history, hire first-ever full-time female assistant coach
Kathryn Smith is about to make NFL history.
When Arizona Cardinals coach Bruce Arians announced over the summer that Jen Welter would be serving as a coaching intern during the team's training camp, he said he would like to see every team follow the Cardinals' path.
"Hopefully, 31 other clubs will start this," Arians said of hiring a female coach.
Apparently, the Bills were listening.
The team announced on Wednesday that they've hired Kathryn Smith to serve as special teams quality control coach. The hiring makes Smith the first full-time female assistant coach in NFL history.
Although Welter was the first female assistant, her stint with the team, which wasn't designed as a full-time job, ended after Arizona's training camp.
"I consulted with Bruce Arians on this since he was really the first NFL head coach to make this kind of move when he hired a female linebackers coach through the summer," Rex Ryan said in a statement. "You can see the success some of these young ladies are having in the coaching profession, such as the young lady that is an assistant to Coach (Greg) Popovich at the San Antonio Spurs, and realize how exciting this is for women like Kathryn Smith as well as the Bills organization."
As for Smith, she has been working in the NFL for almost 15 years. Smith started as an intern with the Jets in 2003 and spent four years doing various jobs for the team before being promoted to player personnel assistant in 2007. Smith held that job until 2014, when then-coach Rex Ryan promoted her to "assistant to the head coach."
After Ryan was hired by the Bills, Smith followed him to Buffalo, where she was hired in 2015 to continue as assistant to the head coach.
"Kathryn Smith has done an outstanding job in the seven years that she has worked with our staff [In New York]," Ryan said. "She certainly deserves this promotion based on her knowledge and strong commitment, just to name a couple of her outstanding qualities, and I just know she's going to do a great job serving in the role of Quality Control-Special Teams."
The new promotion means that Smith will work under special teams coordinator Danny Crossman and special teams assistant Eric Smith.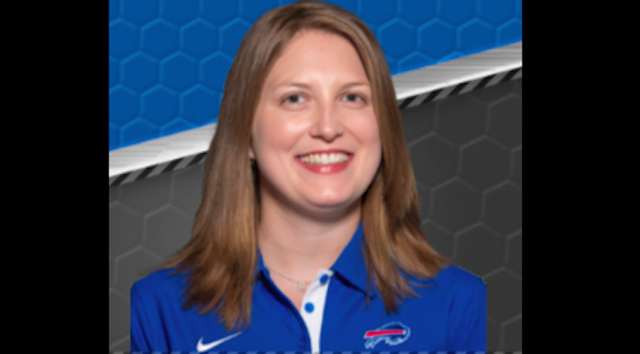 Show Comments
Hide Comments
Our Latest Stories
The Browns also can't wait on DeShone Kizer, taking the Notre Dame QB at No. 1

The Patriots coordinator will be a hot candidate when NFL jobs come open

The four unbeaten teams playing Sunday will remain perfect and the Steelers will get back on...
HBO's 'Real Sports' spoke to the former Green Beret

The Saints lose their first three games for the second consecutive season

There are no scary teams entering October, but a few are frighteningly bad