Broncos RB Knowshon Moreno cries giant tears
Knowshon Moreno teared up during 'The Star-Spangled Banner' on Sunday and you kind of need to see how big his tears are.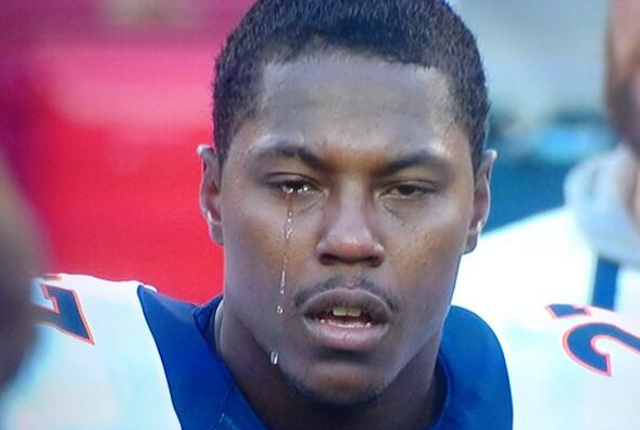 If you're ever around Knowshon Moreno when he gets sad, hopefully you have a small raft with you or you might drown. During The Star-Spangled Banner before the Broncos game in Kansas City on Sunday, Moreno was caught on camera shedding tears -- that's not the strange part though, it's actually kind of refreshing seeing an athlete show emotion in pregame -- the strange part is that the his tears look more like small rivers. 
As you can see, the tears are gigantic and frightening, yet somehow mesmerizing -- all at the same time. Although I can't decide if they're more gigantic or more frightening or mesmerizing. Moreno might be the answer to world's drought problems. Here's a closeup look at the tears.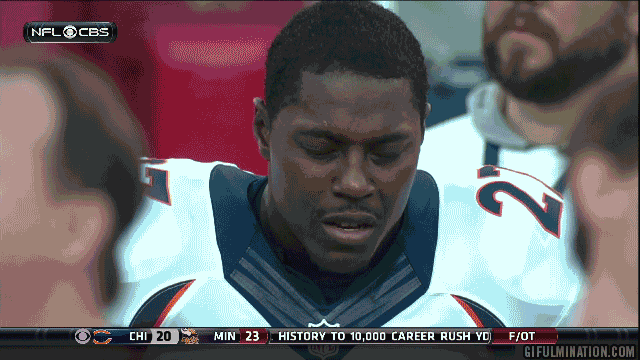 (Wink of the CBS Eye to gif.mocksession.com)
RG3 is finally getting an NFL tryout

It's been an unlucky day for Lucky Whitehead

We're about to find out if a rugby player can actually work in the NFL
Unfortunately for Broncos fans, this deal doesn't mean Elway will be playing quarterback

Derek Carr would like to see the refs actually throw some flags in Khalil Mack's favor

The Seahawks quarterback took a run on the Great Wall that was straight out of Rocky II