Broncos sending player questioned in prostitution sting back to Denver
Gary Kubiak takes swift action, sending Ryan Murphy, a rookie safety on the Broncos' practice squad, back to Denver after Murphy was questioned by police in a prostitution sting on Tuesday.
• 1 min read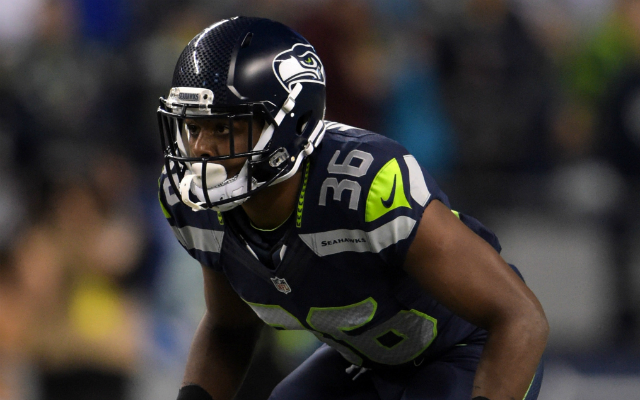 One Broncos player is being sent home from Super Bowl 50 after getting ensnared in a prostitution sting Tuesday. 
Just five days ahead of Super Bowl 50, rookie safety Ryan Murphy, a member of the Broncos practice squad, was involved in a prostitution sting with his brother in San Jose. Murphy, who is from Oakland, was questioned and released by police after they detained a suspected prostitute.
While Murphy wasn't charged, Broncos coach Gary Kubiak made the swift decision to send Murphy back to Denver. 
Statement from Denver Broncos HC Gary Kubiak: pic.twitter.com/tVToEUxnYu

— Patrick Smyth (@psmyth12) February 3, 2016
CBS SF offered more information on the sting:
According to sources, police detained a suspected prostitute in the area of a Motel 6 at North First Street and Brokaw. The woman told task force members that she had to go to a car to retrieve some property.

Murphy was inside that car along with his brother. Sources said Murphy was questioned and released by police. However, his brother and the suspected prostitute were cited.
USA Today's Lindsay Jones also explained why a practice squad player is at the Super Bowl.
Practice squad players come to the Super Bowl because team needs them to practice Weds-Fri.

— Lindsay Jones (@bylindsayhjones) February 3, 2016
After Gary Kubiak's "be accountable" message to team before they left Denver, I wouldn't be shocked if Murphy got sent home. But we'll see.

— Lindsay Jones (@bylindsayhjones) February 3, 2016
Kubiak wasn't the only coach who preached accountability. On Sunday, Panthers head coach Ron Rivera brought in Eugene Robinson to talk to his team. Robinson, a member of the Falcons team that lost to the Broncos in Super Bowl in XXXIII, told the Panthers about his infamous incident the night before that game, when he was arrested for soliciting a prostitute. According to the New York Daily News, Robinson told the Panthers, "Don't be like me."
Murphy, who attended Oregon State, was drafted in the seventh round last year by the Seahawks. After being waived by the Seahawks in September, the Broncos added him to their practice squad in November. 
Show Comments
Hide Comments
Our Latest Stories
Rookie Jordan Howard, a fifth-round pick, will now get a shot at supplanting Langford for the...

If we've established anything it's that Matt Ryan should never be asked to throw a block

Bryant, the Cowboys' biggest downfield weapon, is expected to play this Sunday
The Browns also can't wait on DeShone Kizer, taking the Notre Dame QB at No. 1

The Patriots coordinator will be a hot candidate when NFL jobs come open

The four unbeaten teams playing Sunday will remain perfect and the Steelers will get back on...