Broncos sign S Michael Huff, place Rahim Moore on injured reserve
The Broncos placed safety Rahim Moore on injured reserve with a designation to return on Tuesday. The team filled his roster spot by signing former Raiders first-round pick Michael Huff.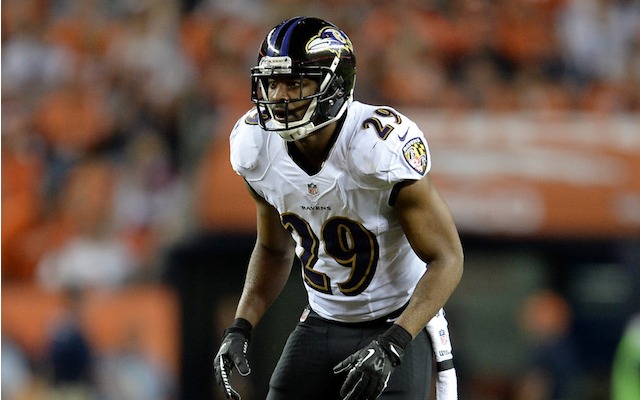 The Broncos lost one safety on Tuesday, but they added another. Denver placed starting free safety Rahim Moore on injured reserve and signed former first round pick Michael Huff, the team announced. Moore was placed on IR with a designation to return, meaning he'd be eligible to play in the AFC Championship game if the Broncos make it that far. 
In the Broncos 27-17 win over the Chiefs on Sunday, Moore suffered a lower-leg injury that didn't appear to be serious. However, Moore was still in pain late Sunday night and he ended up being diagnosed with lateral compartment syndrome. LCS happens when excessive pressure builds up inside an enclosed space in the body resulting from bleeding or swelling after an injury.
Moore underwent surgery on Monday morning. 
"Obviously it hurts to lose Rahim," Broncos executive VP of football operations John Elway said, via the team website. "He's been playing so well, but to be able to have this happen to him is terrible. But we have to battle through that. Rahim I know is upset as anybody. So we had to put him on injured reserve with a designation to return so if he could come back he would be eligible to come back if we were to make it that far for the championship games."
To add depth at safety, the Broncos went out an added Huff. The eighth-year veteran played in seven games this season for the Ravens before being cut on Oct. 30. 
"(He's) a veteran that's played in this league for a long time and (we) thought that in a pinch he's going to be able to come in and help us," Elway said. 
Before signing with Baltimore, Huff had spent his entire career in Oakland. The 30-year-old was the seventh overall pick in the 2006 NFL Draft. The Broncos got a first-hand look at Huff in Week 1 when the Denver beat his Ravens 49-27. 
Show Comments
Hide Comments
Our Latest Stories
The NFL commissioner might be the least popular person in New England

The Raiders might not be spending the next three seasons in Oakland

The Ravens coach believes that Colin Kaepernick will eventually sign with a team
'Never say never,' the Giants coach said about Peterson potentially joining the team

The Falcons' Super Bowl loss has turned March 28 into the best day of the year

Here's what you need to know from the pro days of Florida, Florida State, Texas and Eastern...