Buccaneers RB Doug Martin does ALS ice bucket challenge TD celebration
Doug Martin took the ALS ice bucket challenge in the end zone. Martin's touchdown celebration means $10,000 for the ALS cause.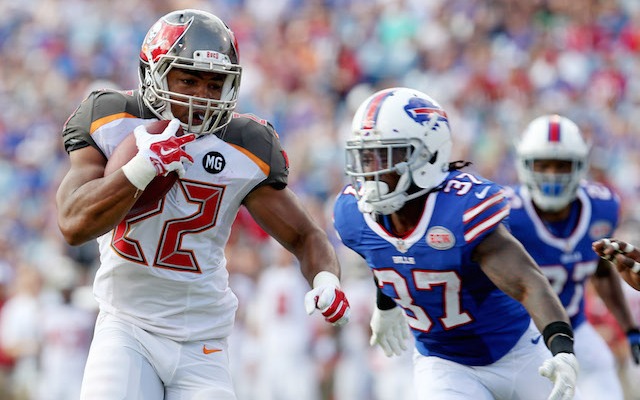 The ALS ice bucket challenge has been everywhere over the past month and now it's made its way into touchdown celebrations.
After scoring on a 1-yard run in the first quarter against Buffalo on Saturday, Buccaneers running back Doug Martin celebrated by dumping imaginary ice water all over himself.
Not only did Martin not get flagged, but his celebration is going to raise some serious money for ALS. Athletes First CEO David Dunn said this week that he'd donate $10,000 to ALS in the name of the first player who took the imaginary ice bucket challenge in the end zone. 
Here's a look at Martin's ice bucket challenge. 
And just in case you can't tell what he's doing, here's another angle. 
Show Comments
Hide Comments
Plus, actors, players, service members, and more will announce picks from other locations

Watson and Trubisky are considered two of the draft's top QB prospects

The former Patriots running back has been sitting on the open market all offseason
Maccagnan's family friends were killed in a domestic violence murder-suicide several years...

Foreman's son died less than two months after he was born

The future Hall of Fame running back is joining the Saints