Building the best under-25 team in the NFL
The Super Bowl was won by a Seahawks team with an average age of 25. What would the best team of under-25 players look? Check out my squad.
Youth in the NFL translates to speed, and that pretty much sums up my All-Under 25 team.
It is loaded with fast players across the board, and not just the skill players. Take a look at the defense, and the speed factor stands out.
When I compared my team to the Over-30 team that colleague Pat Kirwan put together, the only spot where I felt that he had a clear edge was quarterback. He had Peyton Manning , and I had Andrew Luck .
That's it.
I have arguably four of the best players at their positions on my team in New England Patriots tight end Rob Gronkowski , Carolina Panthers middle linebacker Luke Kuechly , St. Louis Rams defensive end Robert Quinn and Seattle Seahawks safety Earl Thomas . That's big-time talent.
Plus, I have a lot of rising stars, guys like Cleveland receiver Josh Gordon , Arizona cornerback Patrick Peterson and Tampa Bay linebacker Lavonte David .
I love my team.
It's too bad they are getting older. We know what happens when they do.
Old and slow is not a good thing. 
Quarterback: Andrew Luck, Indianapolis Colts -- This was the easiest choice on the team. He is the best of the young quarterbacks to come into the league in the past three years and he doesn't turn 25 until this fall.
Reserves:  Cam Newton , Panthers (24) and Robert Griffin III , Washington Redskins (24)
Running back: Eddie Lacy , Green Bay Packers -- He ran for 1,178 yards as a rookie last season and seemed to get stronger as the season moved along. At 23, he could be ready for a lot more in 2014.
Reserves: Le'Veon Bell , Pittsburgh Steelers (22), Zac Stacy , Rams (22)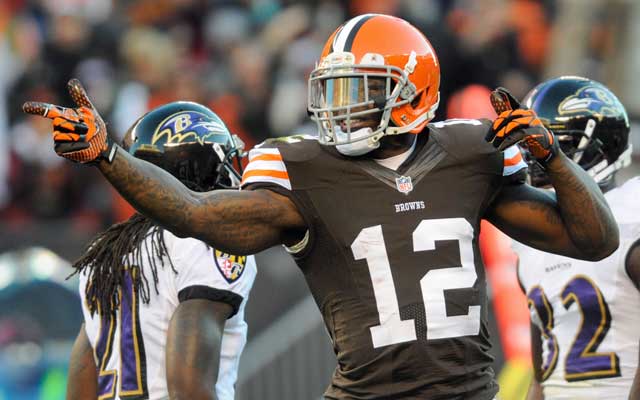 Wide receiver: Josh Gordon, Cleveland Browns  -- At 23, he is emerging as the next great receiver in the league. He led the NFL in yards last season. Imagine if he had a quarterback?
Wide receiver: T.Y. Hilton , Colts -- At 24, he would be my slot receiver. He is coming off an 82-catch season.
Wide receiver: Alshon Jeffrey, Chicago Bears -- He had a monster season in 2013, catching 89 passes and averaging 16.0 yards per catch. He is 24.
Reserves: Michael Floyd , Arizona Cardinals (24), Keenan Allen , San Diego Chargers (22) and DeAndre Hopkins , Texas (22)
Tight end: Rob Gronkowski, Patriots -- Can you believe he's only 24? He is coming off an injury-plagued season, but he is still the best all-around tight end when he's healthy.
Reserves: Jordan Reed , Redskins (23)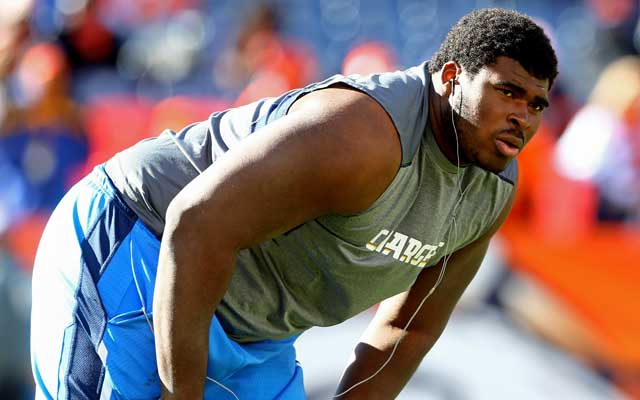 Tackle: Tyron Smith , Dallas Cowboys -- Put in his tape against Julius Peppers last season and watch him abuse Peppers. He is only 23.
Guard:  David DeCastro , Steelers -- At 23, he is coming off his best season and is poised to be a Pro Bowl player. He is a tough, physical player.
Center: Mike Pouncey , Miami Dolphins -- He gets the edge over his twin brother, Maurkice, who missed most of the season with an injury. Both centers are good 24-year-old players when healthy.
Guard: Larry Warford , Detroit Lions -- He should have been in the Pro Bowl as a rookie last season. He was that dominant.  He is just 22, the youngest player on this team.
Tackle: D.J. Fluker, Chargers -- He was a physical force at times as a rookie. He just turned 23 and could develop into one of the best right tackles in the league. The nastiness he plays with helps. 
Reserves: T: Matt Kalil , Minnesota Vikings (24) and Cordy Glenn , Buffalo Bills (24). G: Kevin Zeitler , Cincinnati Bengals (24) and Chance Warmack , Tennessee Titans (22), C: Maurkice Pouncey , Steelers (24)
Kicker:  <player idref= er, Baltimore Ravens -- This 24-year-old was almost automatic for the Ravens last season.
Returners: Cordarrelle Patterson : In his first season, the 22-year-old scored on two kick return touchdowns.  Patrick Peterson can return punts for my squad.
Defensive ends: Cameron Jordan , New Orleans Saints -- He is coming off his breakout season at the age of 24. He plays 3-4 end, but I think he could be a good left end in a 4-3 defense, which is what I have here.
Defensive tackle: Dontari Poe , Kansas City Chiefs -- He is a power run player in the middle of the Kansas City defense. He is 23.
Defensive tackle:  Muhammad Wilkerson , New York Jets -- This 24-year-old plays end in the Jets' 3-4, but in this scheme he would move inside to tackle. He had 10 1/2 sacks last season, his second in the league.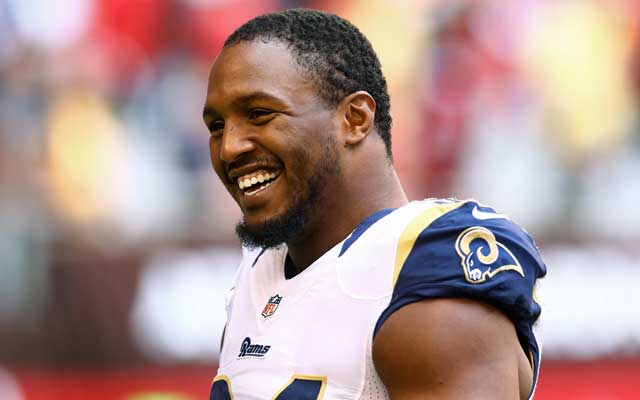 Defensive ends: Robert Quinn, Rams -- At the age of 23, he might be the best defensive player in the NFL. He had 19 sacks and seven forced fumbles last season.
Reserves: DE: Chandler Jones , Patriots (24), Ziggy Ansah, Lions (24), Packers (24). DT: Jurell Casey, Titans (24), Marcell Dareus , Bills (24) 
Outside linebacker:  Aldon Smith , San Francisco 49ers -- This 24-year-old had 8 1/2 sacks in eight starts last season after missing time with off-the-field issues. He has 42 sacks in three seasons.
Middle linebacker: Luke Kuechly, Panthers -- He is a tackling machine in the middle of the Carolina defense. He also does a nice job in coverage. He doesn't turn 23 until April 20.
Outside linebacker: Lavonte David, Tampa Bay Buccaneers -- He can play the run. He can tackle. He can cover. He can blitz. It's a shame this 24-year-old didn't get to the Pro Bowl last season.
Reserves: ILB-MLB: Vontaze Burfict , Bengals (23), Bobby Wagner , Seahawks (24) and Mychal Kendricks , Philadelphia Eagles (23).  OLB-- Kiko Alonso , Bills (23), Danny Trevathan , Denver Broncos (24), Jamie Collins , Patriots (23) and Sio Moore , Oakland Raiders (23).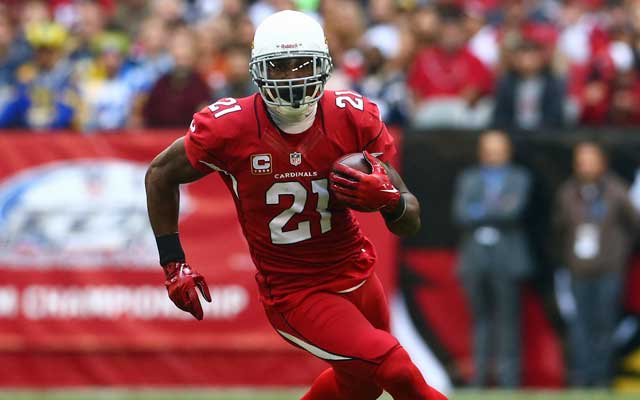 Cornerback: Patrick Peterson, Cardinals -- He is big, strong, physical and can cover. What's not to like about this 23-year-old?
Cornerback: Desmond Trufant , Atlanta Falcons -- He didn't get a lot of attention as a rookie playing on a bad team, but he had an impressive first season. He is just 23.
Reserves:   Prince Amukamara , New York Giants (24), Brandon Boykin , Eagles (23) and Johnthan Banks , Bucs (24).
Safety: Eric Reid , 49ers -- At 22, he was a big part of the San Francisco defense as a rookie. He is a big hitter who can cover.
Safety: Earl Thomas, Seahawks -- Hard to believe this guy doesn't turn 25 until May. He is the key to the Seattle secondary with his range.
Reserves: -- Mark Barron , Buccaneers (24), Tyrann Mathieu , Cardinals (22) and Kenny Vaccaro , Saints (23)
Special teams:   Johnny Hekker , Rams -- This 24-year-old had a 44.2 net average, which led the NFL by almost two yards. 
Show Comments
Hide Comments
Floyd claims to have drank four or five bottles of kombucha tea, resulting in a failed alcohol...

Atlanta's new video board wraps around the length of the stadium and looks incredible

Miami wound up turning to Matt Moore, who fared well but couldn't deliver in the playoffs
John Mara says Beckham needs to show more maturity, but he wishes every player worked as hard...

Bennett is transitioning from playing with one all-time great quarterback to another

Carr is the highest-paid player in the NFL, until the next deal for a franchise quarterback...