Caption This: What is Jim Harbaugh thinking about?
Help us caption this photo of Jim Harbaugh pondering something.
Jim Harbaugh is a complex man. When not doing push-up contests vs. aquatic mammals, he can be seen coaching a professional football team in San Francisco on Sundays in the fall and winter. 
While few have dared enter his mind, we ask you, dear reader to help us enter the wilderness we spotted at the NFL owner's meetings Wednesday. Drop your comments and captions in the section labeled, well, "Comments."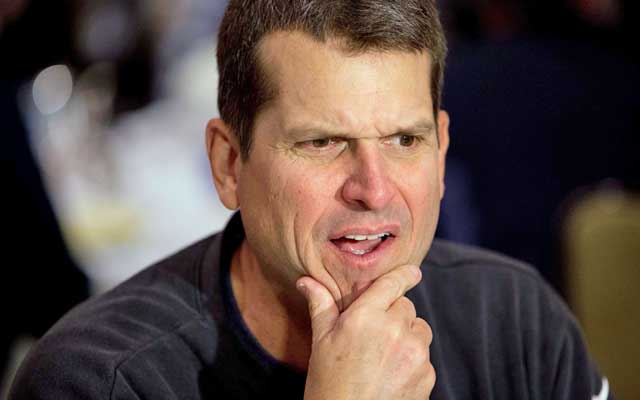 Show Comments
Hide Comments
Vikings impress in debut at US Bank Stadium, as does Joey Bosa's replacement

The NFL's Comeback Player of the Year ends his holdout

The ballhawking star in LSU's secondary could get picked before Leonard Fournette
Neither player will return to the game vs. Vikes, and Oliver might be done for the year

After a disappointing rookie season, Gordon's second TD of the preseason is a good sign

Vikings QB shows off his downfield moves in the first preseason game at US Bank Stadium