CBS, NFL Network reveal new Thursday Night Football logo
On Tuesday, CBS and the NFL Network showcased their new Thursday Night Football logo.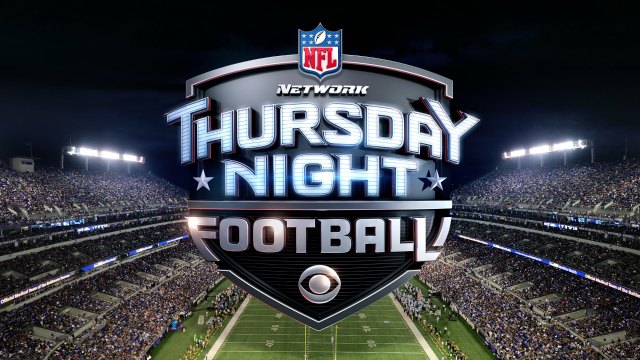 See that graphic above the text you're reading right now? Yeah, that's the attractive new Thursday Night Football logo for every game you'll see this year on CBS and the NFL Network.
As you should by know, you'll get to watch eight Thursday night games on CBS this season, and CBS also will produce 14 Thursday night games and two Saturday night games.
"NFL Network built Thursday into a night for NFL fans," Roger Goodell said in a statement when the announcement was first made in February. "Our goal is to bring these games to more fans on broadcast television with unprecedented promotion and visibility for Thursday Night Football on CBS."
Step one of that visibility: a fresh-faced, sweet-looking new logo.
Show Comments
Hide Comments
Patriots coach makes it clear: Tom Brady is the starter when he comes back from his suspen...

The Patriots wide receiver was spotted walking with the Brazilian supermodel

The 'little' brother of Panthers' Star is a 6-2, 310-pound run stuffer.
The Packers quarterback doesn't have much to say about his brother's role on hit show

The Super Bowl hangover is real and Denver's great defense won't be able to ward it off

It's kind of hard to tell just how much weight the Packers running back lost