Champ Bailey: Dan Snyder makes Redskins name controversy worse
Saints cornerback Champ Bailey is the latest to come out and say the Redskins change their name.
• 2 min read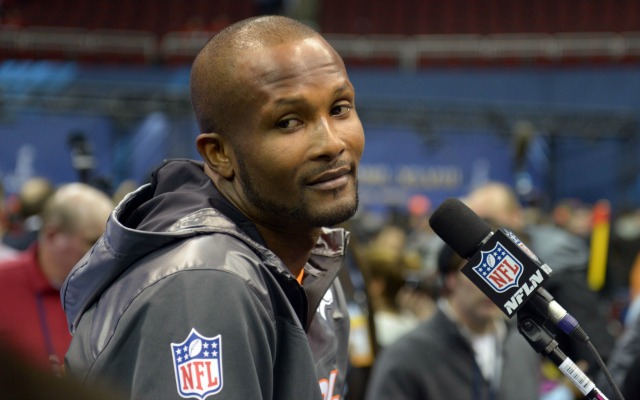 More NFL offseason: League minicamp dates | Latest news, notes
If we've learned anything from the Redskins name controversy in the past, say, year or so, it's that team owner Daniel Snyder doesn't really care what you think. Yes, he's commissioned studies in which he tries to prove that the team name isn't offensive to Native Americans, and he's announced a foundation that will try to make life easier for those Native Americans who need help.
But he's also hired a lobbying group to, I don't know, perhaps get people thinking about the name in a different way. And as far as changing the name, this quote from 12 months ago still stands as the epitome of Snyder's feelings about it: "We'll never change the name. It's that simple. NEVER."
That doesn't mean former players won't continue to say that the team should make a change, and the latest to voice his opinion is Saints cornerback Champ Bailey, who was drafted by Washington No. 7 overall in 1999. Not only that, but Bailey said one of the biggest reasons the controversy continues to grow is due to Snyder himself.
"I get it, he doesn't want to change it," Bailey said, via USA Today. "But he's making it worse than it should be."
Bailey also said the Redskins name was a bad reflection on the franchise and didn't adequately represent the team.
"I don't know where the name came from or how it came about, but the bottom line is that it's still here in this day and age, and it makes no sense to have it," Bailey said. "I love that organization, but when it starts peeling off old scabs and people are pitching a fit about it because it's degrading to them, then you've got to make a change."
People, it should be noted, have been making similar recommendations since the early 1970s.
And to Bailey, it doesn't matter that the owner of the team and his allies say they're not trying to be offensive. That's not the point, Bailey said. Instead, what truly matters is how the people who are offended actually feel.
"When you hear a Native American say that Redskins is degrading, it's almost like the N-word for a black person," Bailey said. "If they feel that way, then it's not right. They are part of this country. It's degrading to a certain race. Does it make sense to have the name?"
To Snyder, the answer thus far has been obvious.
Show Comments
Hide Comments
Four defensive backs are picked in the final five spots of the first round in Rob Rang's final...

The last version of Will Brinson's 2017 NFL Mock Draft sees the Chiefs land their new franchise...

Character has become such a concern for draft prospects that scouts spend a majority of their...
Also, expect Haason Reddick to go higher than expected and Reuben Foster to be taken on Th...

Plus the Cowboys and Steelers find new cornerbacks late in the first round in Dane Brugler's...

The league appears fully prepared if the Browns decide to pull off a few unexpected trades