Chargers place LB Dwight Freeney, WR Malcom Floyd on injured reserve
San Diego Chargers linebacker Dwight Freeney and wide receiver Malcom Floyd are both done for the season. San Diego placed both players on injured reserve on Tuesday.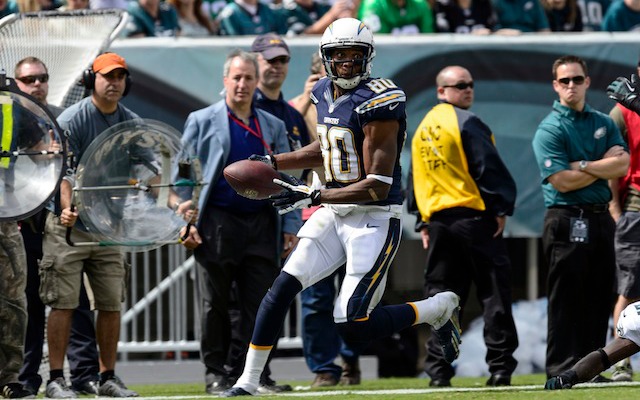 The San Diego Chargers won't be getting Malcom Floyd or Dwight Freeney back this season, both players have been place  on injured reserved, the team announced on Tuesday. 
In his first season with the Chargers, Freeney played in San Diego's first four games before suffering a torn quad in the second quarter against the Cowboys on Sunday. The 33-year-old Freeney will have surgery on the quad with hopes of returning in 2014. Freeney signed a two-year deal with the Chargers in May, after spending the first 11 seasons of his career with Indianapolis. 
Putting Floyd on IR wasn't an unexpected move in San Diego. The ninth-year receiver injured his neck in Week 2 against the Eagles and had to be carted off the field. Floyd isn't expected to have to undergo surgery on his neck, according to FoxSports.com.
Floyd will finish his 2013 season with six catches for 149 yards. The 32-year-old receiver had five catches for 102 yards against the Eagles before suffering the neck injury. 
To fill the two open spots on the roster, the Chargers signed wide receiver Lavelle Hawkins and promoted linebacker Thomas Keiser from the practice squad. 
The pass rusher thinks he is being misused by Kansas City

The legendary Rams running back wants to see Sean Mannion play instead of the No. 1 pick

A 911 call from the Uber driver sounds pretty terrifying
The Falcons quarterback thinks more checks and balances could have helped Atlanta

The HOF will not stop the Juice from showing up at the ceremony to honor the new inductees

Raiders fans are probably going to be jealous of Tiger's pool table