Chiefs safety concerned about multiple concussions retires from NFL
Husain Abdullah announced Monday morning that he was retiring from the NFL, in part because of the concussions he suffered during his career.
Husain Abdullah played seven NFL seasons at free safety, including 11 games for the Chiefs in 2015. But the former Washington State standout originally signed by the Vikings announced Monday morning that he was retiring from the game, in part because of the concussions he suffered during his career.
"There are numerous deciding factors in my decision, with personal health being foremost," Abdullah wrote on Instagram. "Sitting for five weeks last year after suffering the fifth concussion of my career, I had a lot to contemplate. My goals moving forward are to be of benefit to my family, my community, my country and hopefully the world. Having a sound mind will be vital in accomplishing these goals. Thank you to everyone I've crossed paths with during my time as a player. You've had an impact on my life for the better. Thanks for the love and support. It's greatly appreciated.
Last week, the New York Times reported that the NFL used flawed data when conducting its concussion research. And a week before that, during a roundtable discussion on concussion research with the Subcommittee on Oversight and Investigations, NFL senior VP for Health and Safety Policy Jeff Miller was asked if he thought there was a link between football and chronic traumatic encephalopathy (CTE).
"The answer to that question is certainly yes," he said.
It was the first time the league publicly acknowledged the link.
Last offseason, 24-year-old 49ers linebacker Chris Borland retired, citing concerns over concussions. Months later, 32-year-old Patriots offensive lineman Dan Connolly did the same, and for the same reasons.
"It's important to me to leave the game healthy," he told ESPN.com in July. "I'm able to be here for my kids and walk away on my own terms. I feel like I got everything I could out of football in playing 10 years, winning a Super Bowl, and playing alongside some truly great players."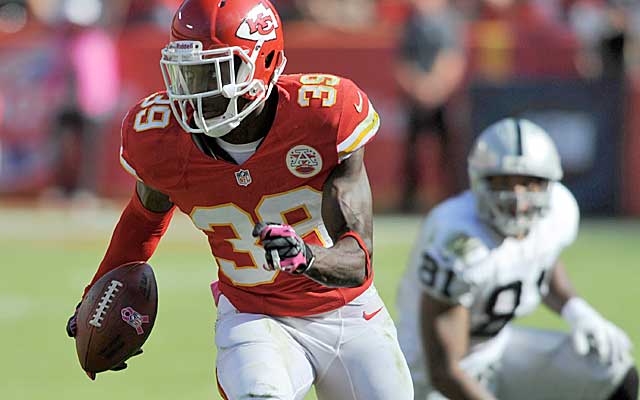 Show Comments
Hide Comments
Our Latest Stories
This is not how you run a two-minute drill

Eli Manning will be without his best pass-catching running back for the rest of the season

Wilson left the Seahawks' win over the 49ers with a knee injury while Rawls was inactive for...
Snead has been a reliable target for Drew Brees this season

Bowles had just one word to describe his team's performance, and he repeated it endlessly

The Seahawks defensive end did not hold back when asked about San Francisco's QB situation