Colts owner Jim Irsay charged with two counts of impaired driving
Colts owner Jim Irsay has been officially charged with two misdemeanor counts of impaired driving.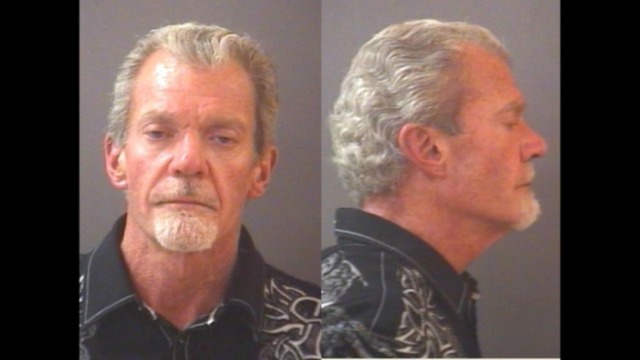 At the NFL owners meetings in Atlanta this week, Roger Goodell noted that one of the reasons Colts owner Jim Irsay hasn't been punished by the league for his March arrest is because Irsay hasn't been formally charged with any crime yet. 
That changed on Friday. According to the Indianapolis Star, Irsay has been charged with two misdemeanor counts of impaired driving. The charges were filed in Hamilton (Ind.) Superior court just before 5 p.m. ET, when the court was set to recess for the holiday weekend.  
When Irsay was originally arrested on March 16, he was set to face charges of operating a vehicle while intoxicated and four felony counts of possession of a controlled substance. However, the filing on Friday only showed two misdemeanor charges: An operating a vehicle while intoxicated charge and operating a vehicle with a controlled substance in the body charge. 
The Colts released a statement from Irsay's legal representation on the charges he is now facing.
"We want to thank the Hamilton County Prosecutor's Office for its professionalism in its investigation regarding Mr. Irsay and for devoting the necessary care and attention to determine the facts in this matter did not warrant the filing of felony charges relative to Mr. Irsay's prescription medications. Mr. Irsay will deal with the remaining misdemeanor charges through the judicial process."
Irsay is alleged to have had "oxycodone and/or hydrocodone" in his system when he was arrested. The Colts owner could face a maximum of 60-days in prison for each charge. Irsay is also subject to a possible $500 fine. 
A fine probably wouldn't be a problem for Irsay, who had $29,000 in cash in his car when he was arrested. 
Irsay entered rehab shortly after his arrest and the team was run by his daughter, Carlie Irsay-Gordon, in his absence.  
As for a possible punishment from the NFL, that's still in play. The league released a short statement after Irsay's charges were announced, "The NFL's Personal Conduct Policy applies to all league personnel and holds all of us accountable. We are reviewing the matter and will take appropriate action in accordance with the policy."
An initial hearing for Irsay's case in Indiana is scheduled for June 19. 
Show Comments
Hide Comments
Follow along as we track all the rumors as the 2017 NFL Draft approaches

Talking about doing your homework as a GM

Three years ago, Manziel was about to become the Browns' latest franchise quarterback
Could the Clemson quarterback end up being a top five pick?

Conley, a first-round talent, has denied rape allegations that came to light this week

Lamps Plus and Charmin' are to the rescue for some smart endorsement money