Cowboys' Rolando McClain sentenced to 18 days in jail, appealing decision
Rolando McClain was sentenced to 18 days in jail on Friday after being found guilty on charges of resisting arrest and disorderly conduct.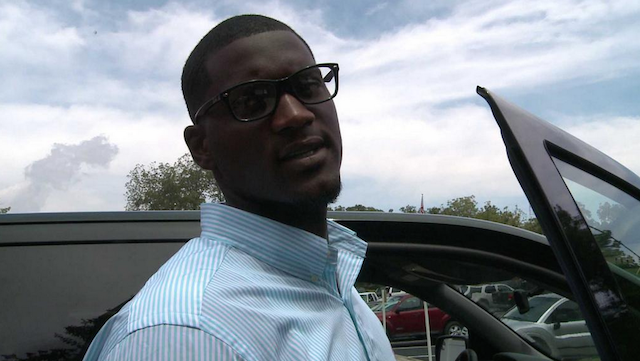 More NFL: Photos |   Videos & GIFs |  Stories | Training Camps | Johnny Manziel watch 
New Cowboys linebacker Rolando McClain missed the beginning of training camp this week because he was required to be in Alabama to face trial on charges of resisting arrest and disorderly conduct. 
The trial happened on Friday and McClain was found guilty on both charges and sentenced to 18 days in jail. However, McClain won't be put behind bars just yet. According to Al.com, attorneys for McClain filed an immediate appeal seeking to overturn the verdict. 
If McClain's lawyers had not filed the appeal, he would have had to report to jail by Aug. 8, according to WHNT-TV in Decatur, Alabama. Instead, McClain will be a free man until his jury trial starts. The date for that event hasn't been set yet.
"I felt like I ran into the only person in the entire state of Alabama who would convict him on this evidence," McClain's attorney Harvey Steinberg said of Judge Bill Cook. 
After his trial on Friday morning, McClain went to the airport to catch a flight to Oxnard, California, where the Cowboys are holding training camp. 
"I appreciate the people who continue to support me, and I'll continue to get my life on track and I'm already making the right decisions," McClain said. "This is just another bump in the road. I'm eager to get back to work with the rest of the team."
McClain's trial stemmed from an incident in April 2013 where McClain allegedly cursed at officers and refused to leave a park when he was asked to do so by authorities.  
The Cowboys knew McClain still had several legal issues to deal with when they traded for him on July 1. 
Show Comments
Hide Comments
Plus Seahawks eschew needs on the line and Rams seek help for Goff as we hand out NFC West...

Plus Saints and Falcons load up on defense as NFC South gets a massive boost in talent

Lions draft for now, Packers run down their checklist and Vikings find a runner in our NFC...
Plus Giants do a lot with a little and Eagles and Redskins face durability concerns in our...

Plus Broncos and Chargers help their QBs while Raiders gamble big in our AFC West grades

Texans pin hopes to Watson, new Jaguars must focus and Titans help Mariota in our AFC South...